5th Medium to Long-Term Plan
Environment
Development of agricultural technologies for climate change, resource recycling and environmental conservation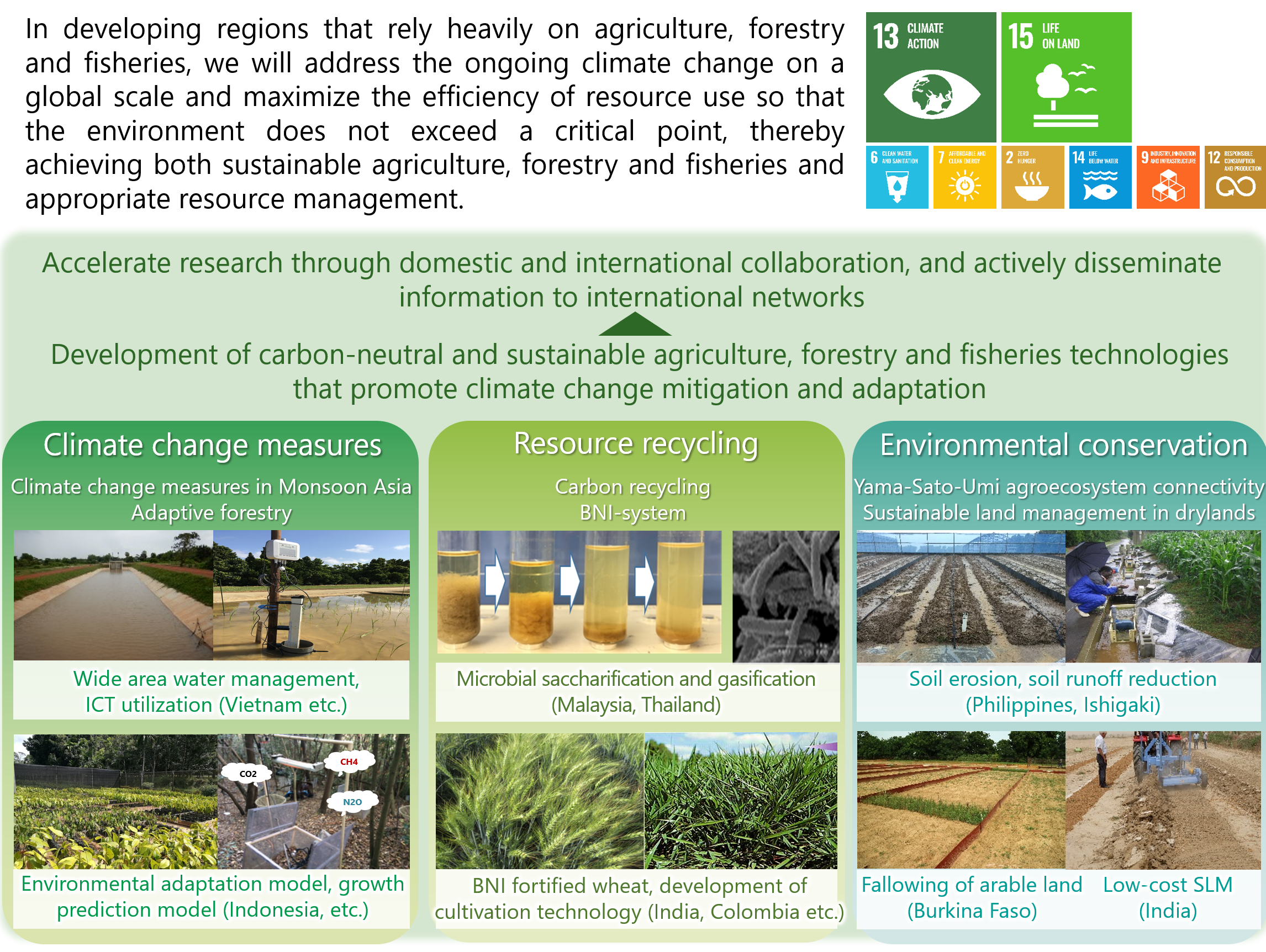 Related JIRCAS Report

The 13th National Forum on Scientific Research and Technological Innovation was held from October 26-30, 2021, at Joseph Ki-Zerbo University in Ouagadougou, the capital of Burkina Faso, West Africa, hosted by the Agence Nationale de Valorisation des Résultats de la Recherche et des Innovations (National Agency for the Promotion of Research and Innovations).

The major research and development activities of JIRCAS in the 5th Medium to Long-Term Plan which started in 2021, are grouped into the "Environment" and "Food" programs, with the aim of solving global-scale issues related to agriculture, forestry and fisheries. In addition, the "Information" program encompasses activities towards establishing a strategic information hub on the complex and diverse global environment and food system. We have created three logos to serve as symbol for each research program, and we are pleased to release these logos to the public.
Field
Pick Up

The Japan International Research Center for Agricultural Sciences (JIRCAS) is working with national agricultural research institutes and other organizations in developing countries of tropical areas through cooperation, to develop technologies needed by small-scale farmers who are exposed to the effects of climate change. In addition, as part of the Green Food System Strategy, which is the culmination of Japan's science and technology innovation, a model for initiatives in the Asian monsoon region, we are promoting international joint research with countries in the region.