5th Medium to Long-Term Plan
Environment
Development of agricultural technologies for climate change, resource recycling and environmental conservation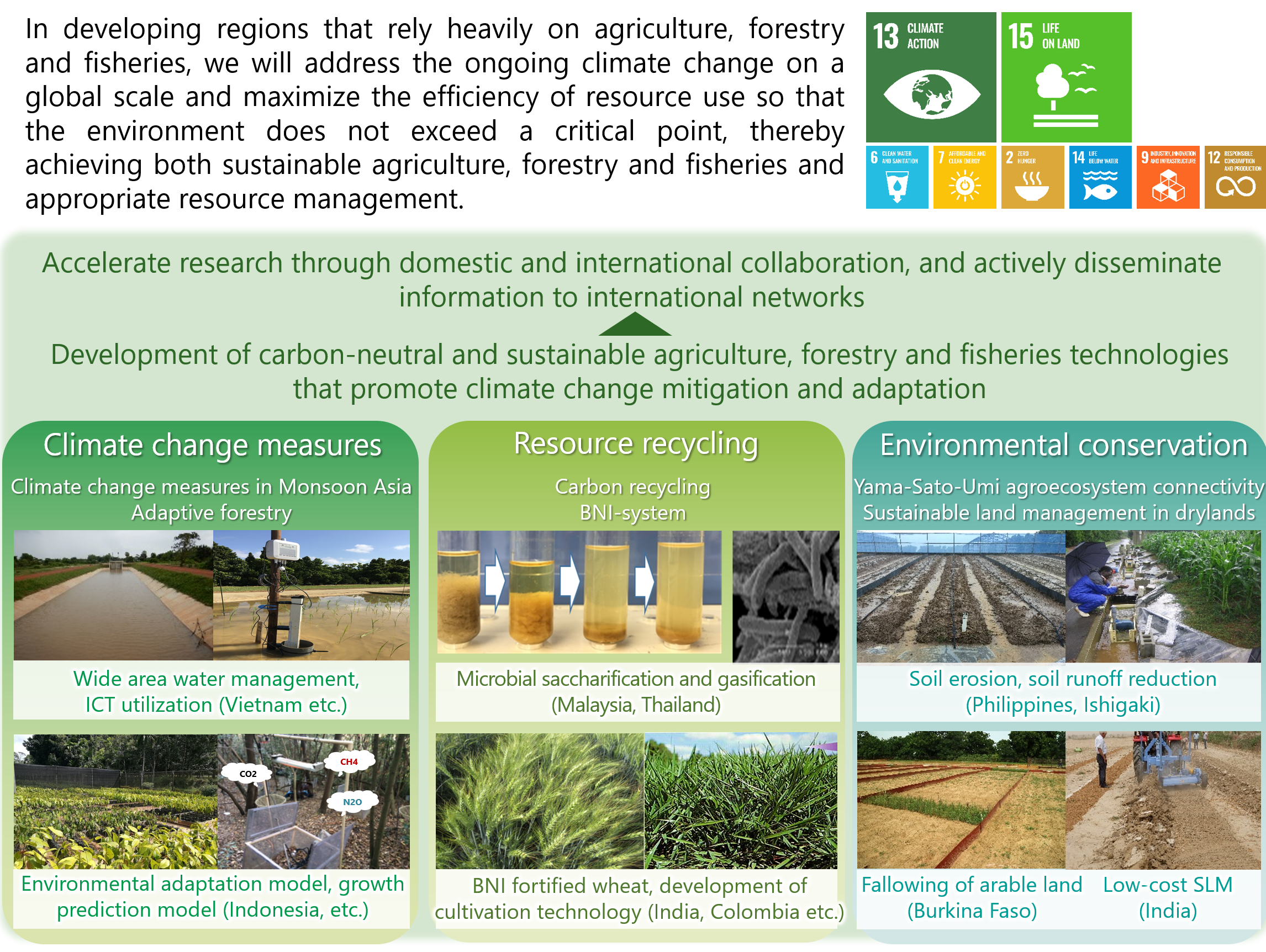 Related JIRCAS Report

In March 2022, the BNI-enhanced wheat research was awarded the Cozzarelli Prize for the best paper in 2021 by Proceedings of the National Academy of Sciences of the United States of America (PNAS). A video intro highlighting the results of this work has now been published on the PNAS YouTube channel.

Senior Researcher, Dr. Guntur V. Subbarao, gave a TED Talk of the JIRCAS research on biological nitrification inhibition (BNI) at TED2022: A NEW ERA held in Vancouver, Canada from April 10 to 14, 2022.
Field
Pick Up

The Japan International Research Center for Agricultural Sciences (JIRCAS) is working with national agricultural research institutes and other organizations in developing countries of tropical areas through cooperation, to develop technologies needed by small-scale farmers who are exposed to the effects of climate change. In addition, as part of the Green Food System Strategy, which is the culmination of Japan's science and technology innovation, a model for initiatives in the Asian monsoon region, we are promoting international joint research with countries in the region.