5th Medium to Long-Term Plan
Food
Technology development towards building a new food system with improved productivity, sustainability and resilience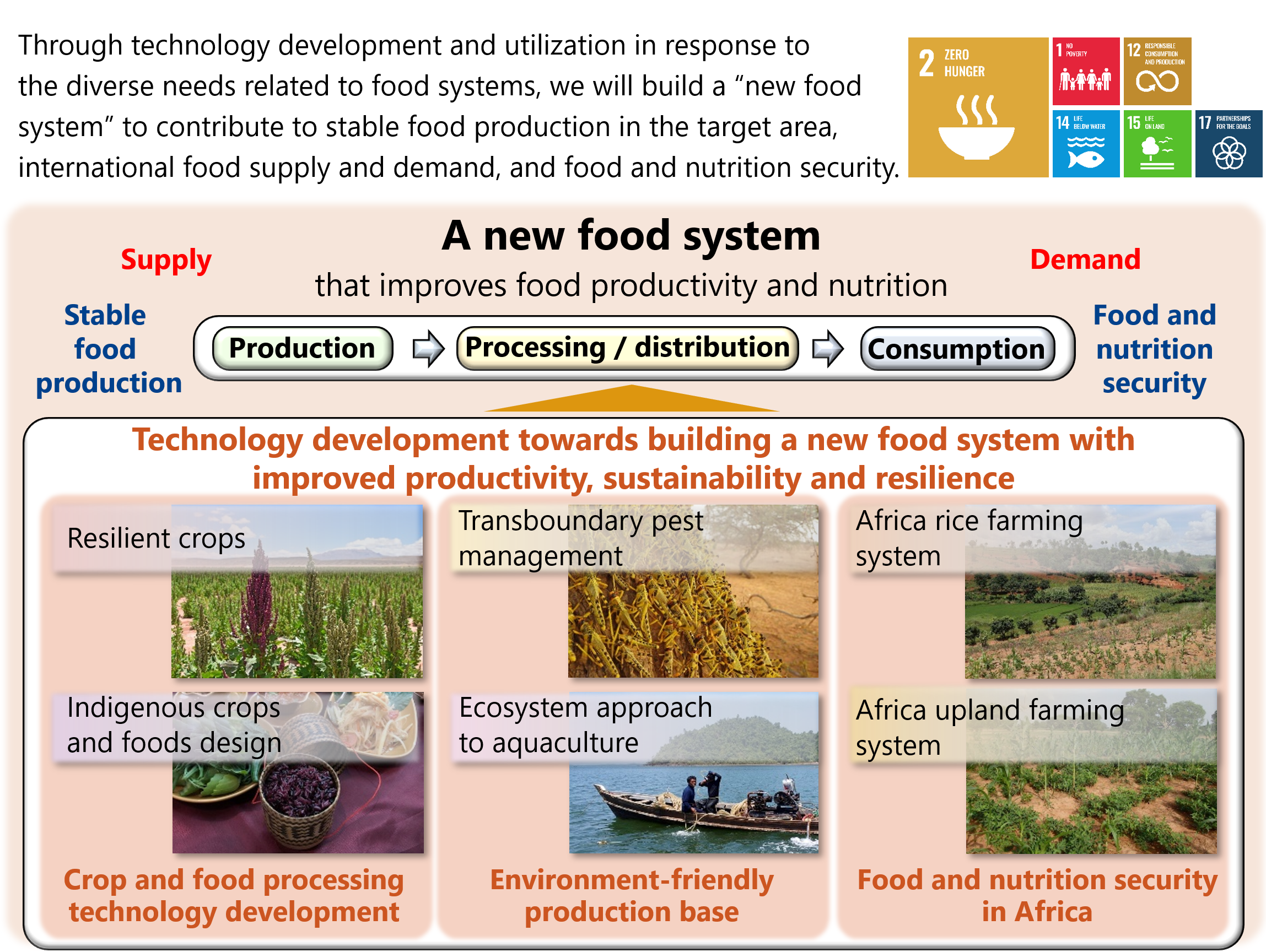 Related JIRCAS Report

Dr. TSUJIMOTO Yasuhiro, Project Leader in the Crop, Livestock and Environment Division of JIRCAS has been awarded the 20th Japan Prize in Agricultural Sciences, Achievement Award for Young Scientists, for his research on the development and dissemination of effective rice fertilization technology suitable for cultivation environments in Africa. The award is given by the Foundation of Agricultural Sciences of Japan to young researchers who have made outstanding contributions to the advancement of agriculture.

In November 2021, Dr. FUJITA Yasunari, Project Leader of the Bioresources and Post-harvest Division of JIRCAS, has been selected by Clarivate Analytics of the USA as a Highly Cited Researcher in the field of Plant and Animal Sciences for the eighth consecutive year.
Field
Pick Up

JIRCAS has started a five-year "Food Program" in April 2021 to promote the development of technologies to improve productivity, sustainability and resilience with the aim of building a new food system. This program contributes to stable food production, international food supply and demand, and food and nutrition security in the target areas through the development of technologies that meet the needs of the diversifying food systems in developing regions.