5th Medium to Long-Term Plan
Food
Technology development towards building a new food system with improved productivity, sustainability and resilience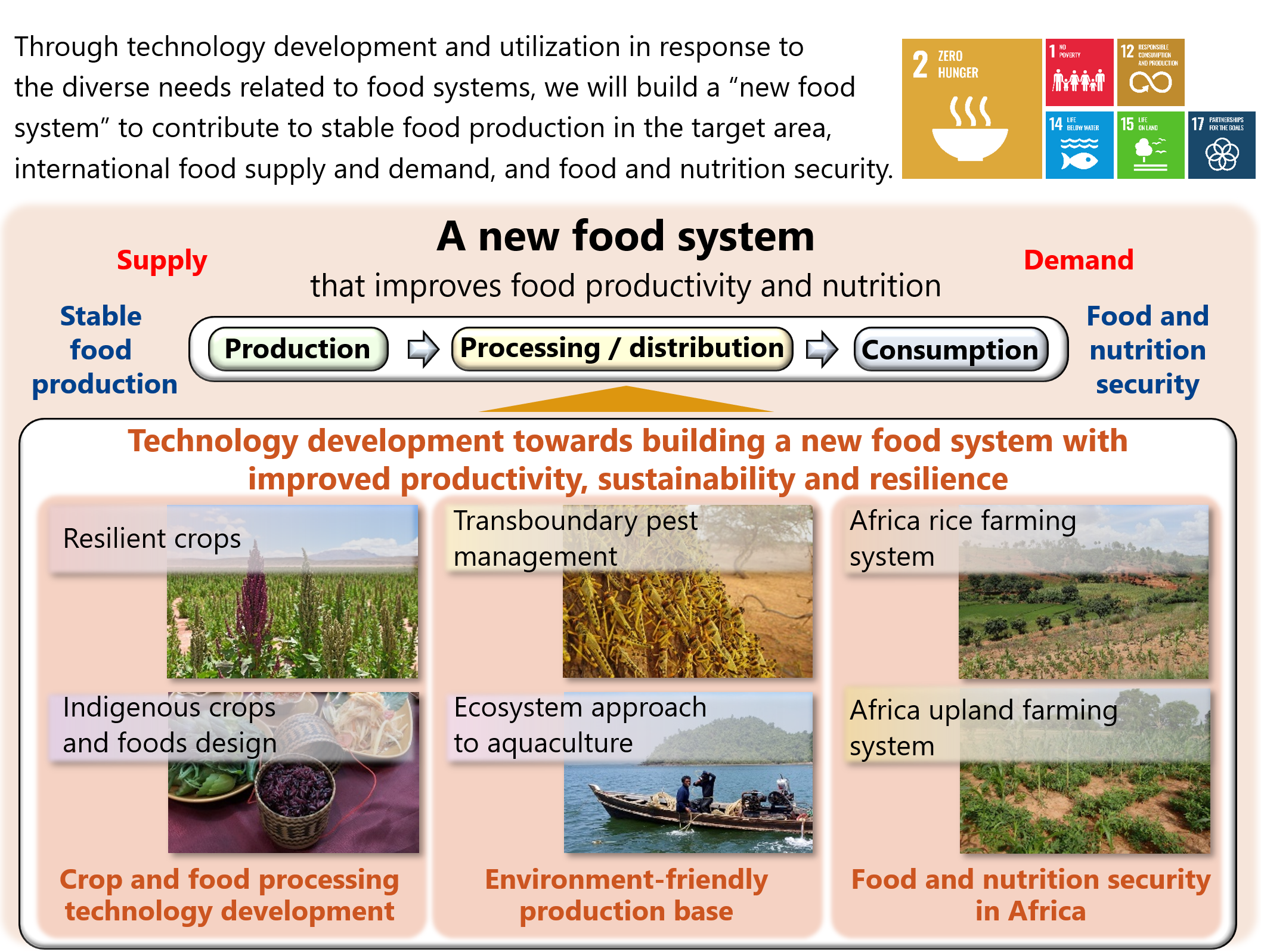 Related JIRCAS Report

Senior Researcher Papa Saliou Sarr, who has been on a business trip in Burkina Faso since April this year, had an opportunity to be interviewed by the local newspaper "Infos-Sciences-Culture" and the article was prominently published on April 15, 2022. In the interview, Dr. Sarr gave an overview of the SATREPS project in Burkina Faso, introduced the process of solubilization of phosphate ores by soil microorganisms, and explained how soil microorganisms play an important role in crop production.

The SATREPS Super Food Bolivia website for the project "Strengthening of Resilience in Arid Agro-Ecosystems Vulnerable to Climate Change, Through Research on Plant Resources and Technological Applications" is now open.
Field
Pick Up

JIRCAS has started a five-year "Food Program" in April 2021 to promote the development of technologies to improve productivity, sustainability and resilience with the aim of building a new food system. This program contributes to stable food production, international food supply and demand, and food and nutrition security in the target areas through the development of technologies that meet the needs of the diversifying food systems in developing regions.