Pick Up
721. Quinoa Day ~JIRCAS Contribution in Quinoa Research~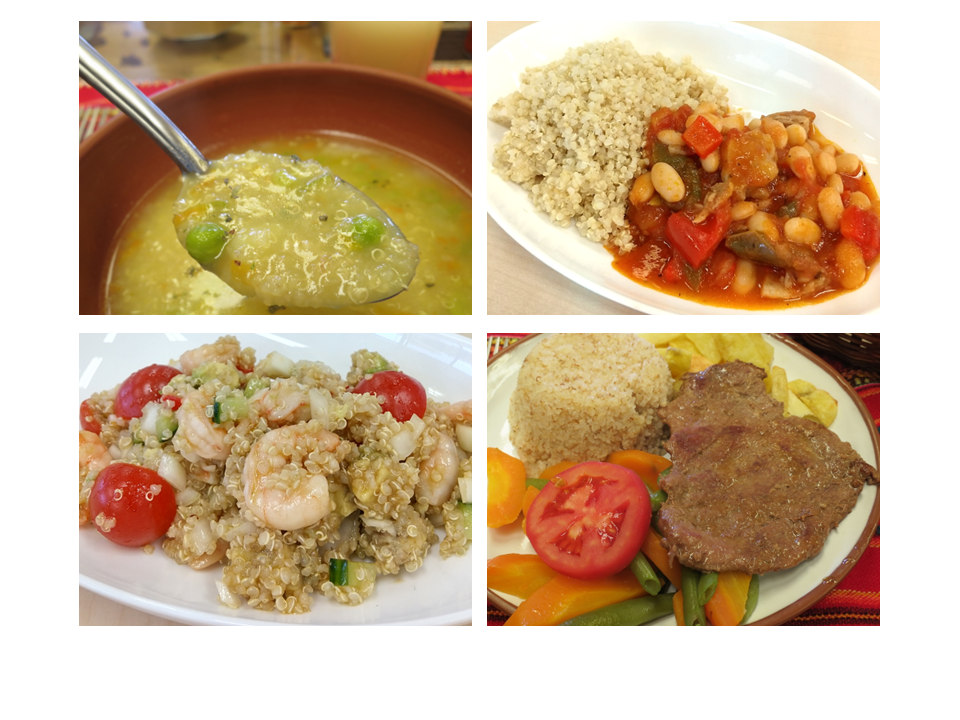 Quinoa Day ~JIRCAS Contribution in Quinoa Research~
The UN Food and Agriculture Organization launched the International Year of Quinoa at an opening ceremony held on February 20, 2013, and on the same day in 2016, the Japan Quinoa Association was established. In 2017, February 20 was recognized and registered by the Japan Anniversary Association as "Quinoa Day". As a special feature on quinoa, we would like to summarize the contributions of JIRCAS in quinoa research.
1. Superfood Quinoa
When you think of superfoods, what crops come to mind? Quinoa is said to be one of those superfoods.
First, let's have our quinoa mascot, Llama-chan, explain about quinoa (Japanese only).
CV: VOICEVOX:櫻歌ミコ
Quinoa is attracting attention for its high nutritional value and is becoming popular in more than 100 countries, including Japan, but most of the production is in Peru and Bolivia, the countries of origin.
2. Contribution of JIRCAS to Quinoa Research
Quinoa is a miracle crop that can grow in the harsh environment of Bolivia, in the vicinity of the salt flat in Salar de Uyuni. Why is it able to withstand such an environment?

To find out, it is necessary to study the function of quinoa's genes. And the key to this is the genetic information contained in DNA, known as the genome.
In 2016, a research collaboration that included JIRCAS decoded the quinoa genome for the first time in the world. The genome sequence has been made available to the public as a database, contributing to quinoa researchers around the world
(Research Highlights 2016: Draft genome sequence of an inbred line of Chenopodium quinoa, an allotetraploid pseudocereal crop with high nutritional properties and tolerance to abiotic stresses)
Studying gene function is very difficult. One has to mutate the gene so that it does not work, or to induce the gene to work excessively, and to observe how the plant changes.
Using virus vectors, JIRCAS has succeeded for the first time in quinoa in regulating gene function to control the color of leaves and stems, height, and flower shape. The development of this technology has made it possible to study the function and role of genes in individual quinoa plants, paving the way to the elucidation of the mechanisms involved in quinoa's excellent nutritional characteristics and high environmental adaptability.
(Research Highlights 2020: Functional analysis of genes in quinoa using a virus vector system)
JIRCAS is investigating the relationship between diverse characteristics and genes of the world's major quinoa lines that have been released to the public.
The collection of diverse quinoa lines with different salt tolerance and growth will lead to the future development of quinoa with stress tolerance, yield stability, and high nutritional value. Furthermore, quinoa is widespread and cultivated in more than 100 countries, including Japan, and this research will contribute to accelerating the development of quinoa varieties worldwide.
(Research Highlights 2021: Genetic and phenotypic variation of agronomic traits and salt tolerance among quinoa inbred lines)
Since 2020, JIRCAS has been conducting research on "Strengthening of Resilience in Arid Agro-Ecosystems Vulnerable to Climate Change, Through Research on Plant Resources and Technological Applications" in collaboration with the University of San Andrés (UMSA) and the Andean Agricultural Research and Extension Institute (PROINPA) on the Bolivian side, and Kyoto University, Obihiro University of Agriculture and Veterinary Medicine, and Tokyo University of Agriculture and Technology on the Japanese side.
The project aims toon to pave the way for improved and higher value-added quinoa lines, and to gain insight into breeding strategies against climate change by elucidating the mechanism of crop adaptation to severe environmental and climatic conditions.
Contributors: KANAMORI Norihito (Information and Public Relations Office), FUJITA Yasunari and NAGATOSHI Yukari (Biological Resources and Post-harvest Division)
Related Pages