Pick Up
674. One Year After the Tokyo Nutrition Summit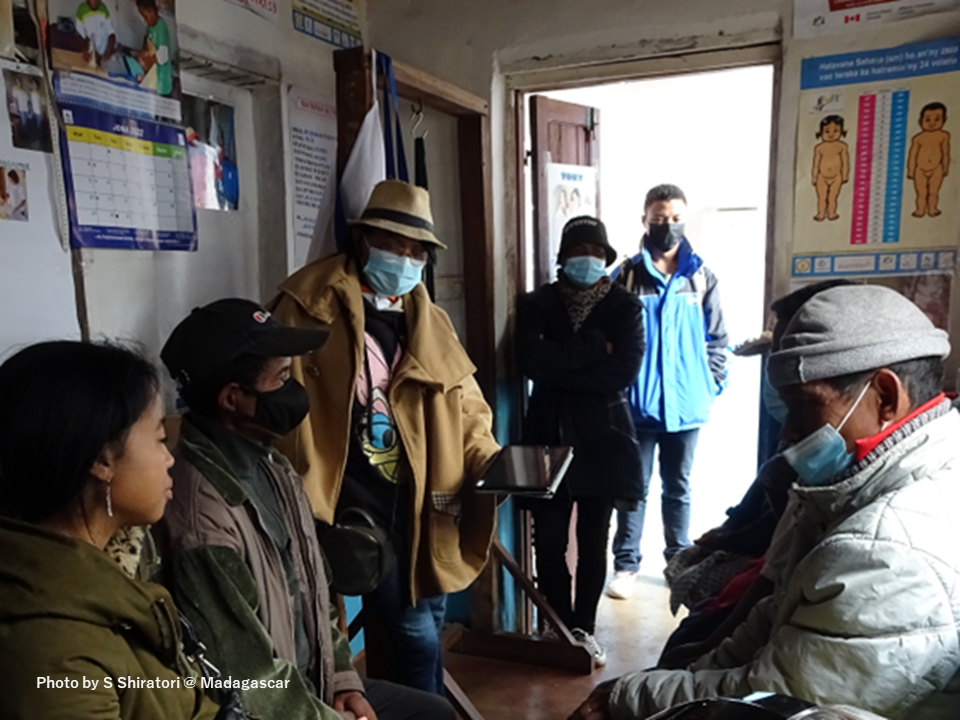 Exactly one year ago, on December 7-8, 2021, the Tokyo Nutrition for Growth (N4G) Summit 2021 was held in Tokyo. The N4G Summit is held in conjunction with the Olympic and Paralympic Games, and is an opportunity to promote international efforts to address nutrition issues. As the host country of the Games last year, the Japan hosted the Tokyo N4G Summit 2021. Today, we look back at the Tokyo N4G Summit from an article we featured in Pick Up last year.
The Tokyo N4G Summit was held in a hybrid face-to-face/online format, with high-level and thematic sessions, as well as a number of side events. JIRCAS participated at the MAFF side event session, as well as at company and organization presentations. In addition, JIRCAS and the FAO Liaison Office in Japan jointly organized the Symposium Vegetables and Fruits - Research and Action Opportunities for Human and Planetary Health as an official government-sponsored side event.
The Tokyo N4G Summit covered five themes: (1) Health, (2) Food, (3) Resilience, (4) Accountability, and (5) Financing. Leaders from governments, international organizations, businesses, and civil society groups discussed a wide range of issues related to improving the nutrition of the world's people under the themes of health, food, and resilience, and deepened a common understanding of the future course of action. In addition, in order to set effective goals for improving nutrition in the world, various stakeholders made pledges of what they would put into practice. A year has passed since then, and tracking of the commitments is underway, but we will return to this topic in a future issue.
In September last year, the UN Food Systems Summit was also held. These two summits, while originating from different sources, are both involved in the mission of ensuring that everyone has access to safe, affordable, and nutritious food by 2030, and share common goals such as achieving the SDGs and announcing commitments to solve the world's nutrition problems. And both summits are focused on action, solutions, and commitments, calling for broad and active engagement of governments, civil society, businesses, and donors.
The document Tokyo Compact on Global Nutrition for Growth was published providing background on the targets that world leaders agreed to achieve at the Tokyo N4G Summit 2021. The next N4G will be held in France in 2024.

References
439. Video of Symposium "Fruits and Vegetables – Research and Action Opportunities for Human and Planetary Health" Now Available
https://www.jircas.go.jp/en/program/proc/blog/20211214
437.Tokyo Nutrition for Growth Summit (N4G): Tokyo Nutrition Declaration and Action Plan
https://www.jircas.go.jp/en/program/proc/blog/20211210
434.Tokyo Nutrition for Growth Summit (N4G) Starts Today https://www.jircas.go.jp/en/program/proc/blog/20211207
395. Alliance of the UN Food Systems Summit and Tokyo Nutrition Summit 2021
https://www.jircas.go.jp/en/program/proc/blog/20211011
Contributor: SHIRATORI Sakiko (Information and Public Relations Office)