Pick Up
419. Fruits and Vegetables – Research and Action Opportunities for Human and Planetary Health – Symposium to be held online on December 6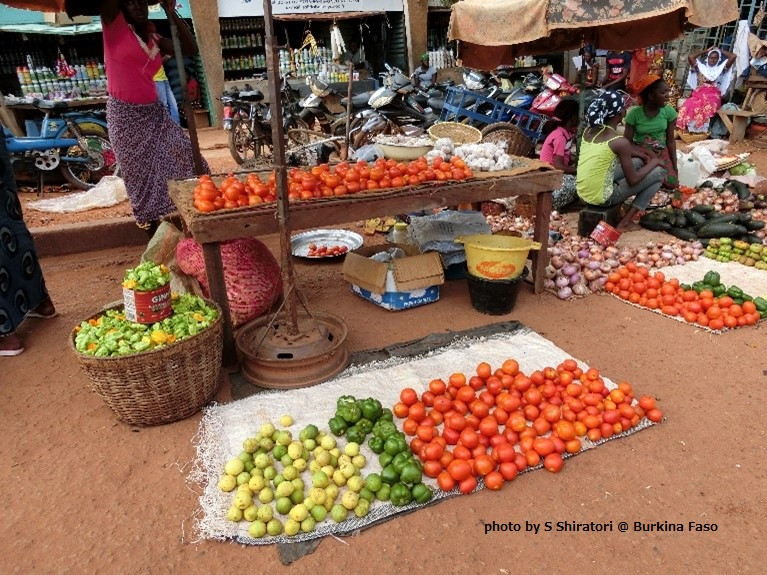 This year is the International Year of Fruits and Vegetables as designated by the United Nations. In the recent initiatives on food systems transformation, fruits and vegetables are important food groups to focus on due to their nutritional and health benefits and relatively low environmental impact.
JIRCAS, in collaboration with the FAO Liaison Office in Japan, will hold an online symposium on "Fruits and Vegetables – Research and Action Opportunities for Human and Planetary Health " on December 6 (Mon), 2021. This symposium is an official side event of the Tokyo Nutrition for Growth Summit (N4G) 2021.
This symposium will present the research opportunities for fruits and vegetables to contribute to health, development, and the environment. What kind of future can be envisioned through the development of varieties using new technologies and the use of IoT? In addition, we will discuss issues such as the consumption needs of fruits and vegetables in a global context, especially in developing regions, and areas where research and policy interventions are needed, and how we can contribute to humanity and the planet through fruits and vegetables while responding to local needs.
For more details, program and registration, please refer to the symposium information page at
https://www.jircas.go.jp/ja/symposium/2021/e20211206 (in Japanese)
https://www.jircas.go.jp/en/symposium/2021/e20211206 (in English)
Date & Time: December 6 (Monday), 2021, 16:00-17:45 JST
Format: Online
Details & Registration*: https://www.jircas.go.jp/en/symposium/2021/e20211206
(*Registration opens at 9:00 AM JST on November 15, 2021.)
Please watch it in conjunction with the JIRCAS International Symposium to be held online on November 17.
JIRCAS International Symposium 2021: The Role of Science, Technology and Innovation in Achieving Sustainable Food Systems in the Asia Monsoon Region: A Platform for International Collaboration
Date & Time: November 17 (Wed), 2021, 14:00 - 16:15 JST
Format: Online (Live Streaming from the JIRCAS YouTube channel)
Registration: https://www.jircas.go.jp/en/symposium/2021/e20211117/entry (Deadline: 9:00 AM, Tuesday, Nov 16)
Contributor: SHIRATORI Sakiko (Information and Public Relations Office)