Pick Up
410. The 15th TARF Open House ―Online Event from November 8 (Mon) to 14 (Sun), 2021―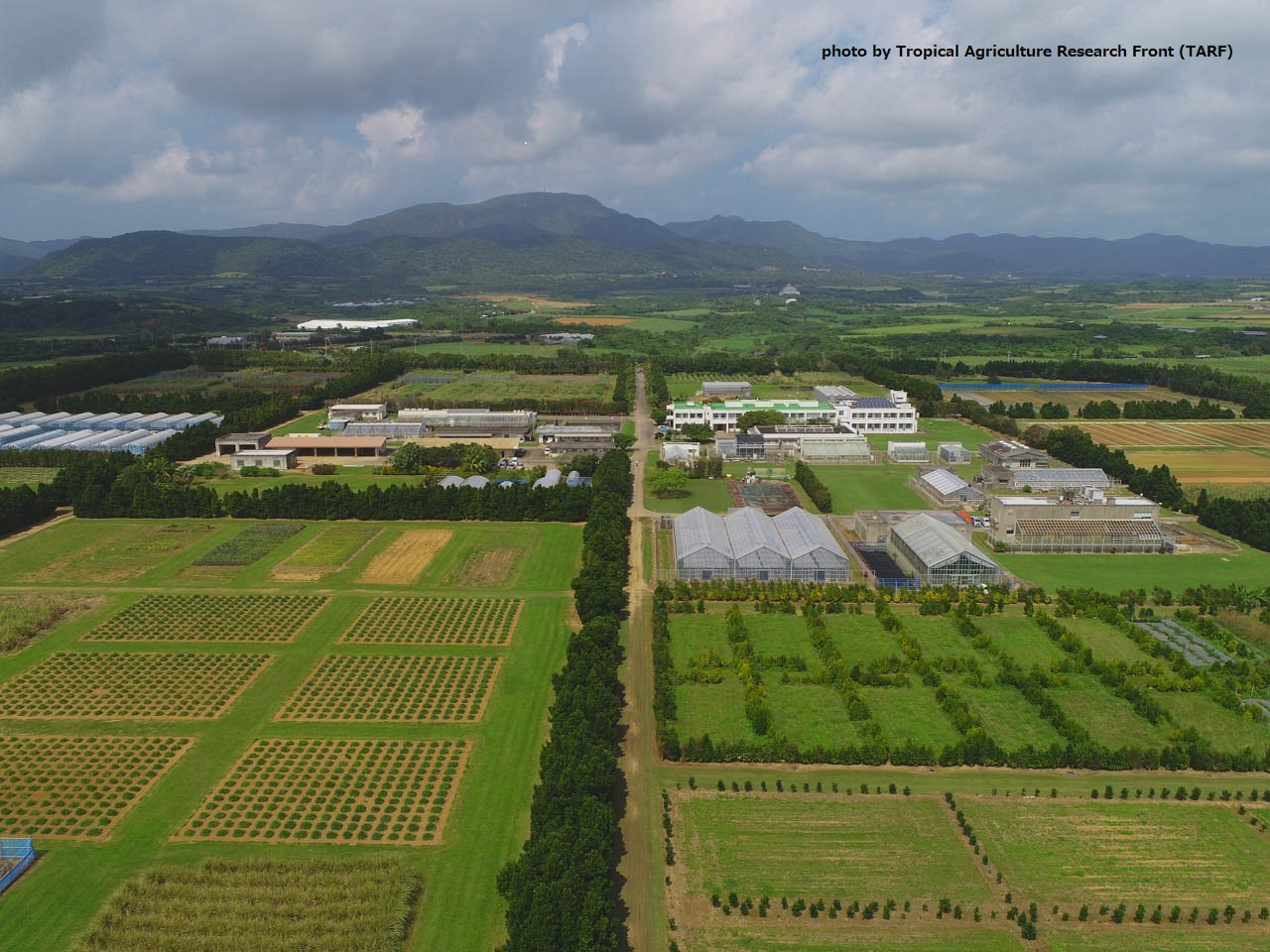 The Tropical Agriculture Research Front (TARF) conducts research that contributes to the sustainability of agriculture and the stable production of agricultural products in tropical and subtropical developing regions of the world. For Japan, which depends on foreign countries for most of its food, the development of agricultural technology for sustainable agricultural production in developing regions is extremely important. Solutions to the world's agricultural problems are only possible through cooperation among countries.
TARF has been conducting many research activities overseas in collaboration with research institutes especially in the Pacific island region and Southeast Asia. Therefore, at the Open House, we will introduce the research activities conducted by TARF overseas and in Japan, including information on the target crops and local conditions.
Unfortunately, due to the COVID-19 pandemic, we were not able to hold this event last year. This is the first time we are holding the event online. In particular, we have increased the content of research information that can be learned by watching videos, and as a hands-on activities that can only be held online and can be enjoyed children to adults and from anywhere in the world can enjoy.
The 15th TARF Open House will be held for one week from November 8 (Mon) to 14 (Sun), 2021, as part of its public relations activities for this year, to introduce the research activities of TARF to the citizens of Ishigaki and the general public. This will be the first time that the TARF Open House will be held online, and we have organized various exhibitions and interactive activities that can be enjoyed by children and adults alike, and from anywhere in the world. We hope that this year's Open House will be a good opportunity to further deepen the relationship between TARF and the Japanese people and the rest of the world, and that the research outputs and other information provided by TARF will be useful to everyone.
We also hope that this event will provide an opportunity for the general public to experience and understand agriculture.

The 15th TARF Open House (Online)
Date and time: November 8 (Mon) to 14 (Sun), 2021
Place: Online at https://www.jircas.go.jp/ja/event/2021/tarfopenhouse (This page will be open from Monday, November 8 to Sunday, November 14.)

Program
1. Special Mini-Lecture (On-demand streaming, in Japanese only)
An Overview of the JIRCAS Tropical Agriculture Research Front
Utilization of Indica-type rice varieties~Awamori, Okinawan liquor, and aromatic rice~
Live streaming of Q&A (11:00-12:00 JST on Nov 14, Sunday)
2. Mini-lectures (On-demand streaming, in Japanese only)
How do you analyze soils?~Physical properties of soil~
Cultivation and utilization of sugarcane and its potential
Cherimoya, Ice cream in forest ~Possibility of cultivation in Ishigaki Island~
Live streaming of Q&A (11:00-12:00 JST on Nov 14, Sunday)
3. Nekken-kun's Room (Profile, Playing papers)
4. Let's locate landscape photos on Ishigaki Island!?
5. Looking back at TARF's events with posters and reports
Contributors: OMORI Keisuke and KANAMORI Norihito (Information and Public Relations Office), OMAE Hide (Director, TARF)