Pick Up
381. Towards Building Sustainable and Resilient Food Systems in Africa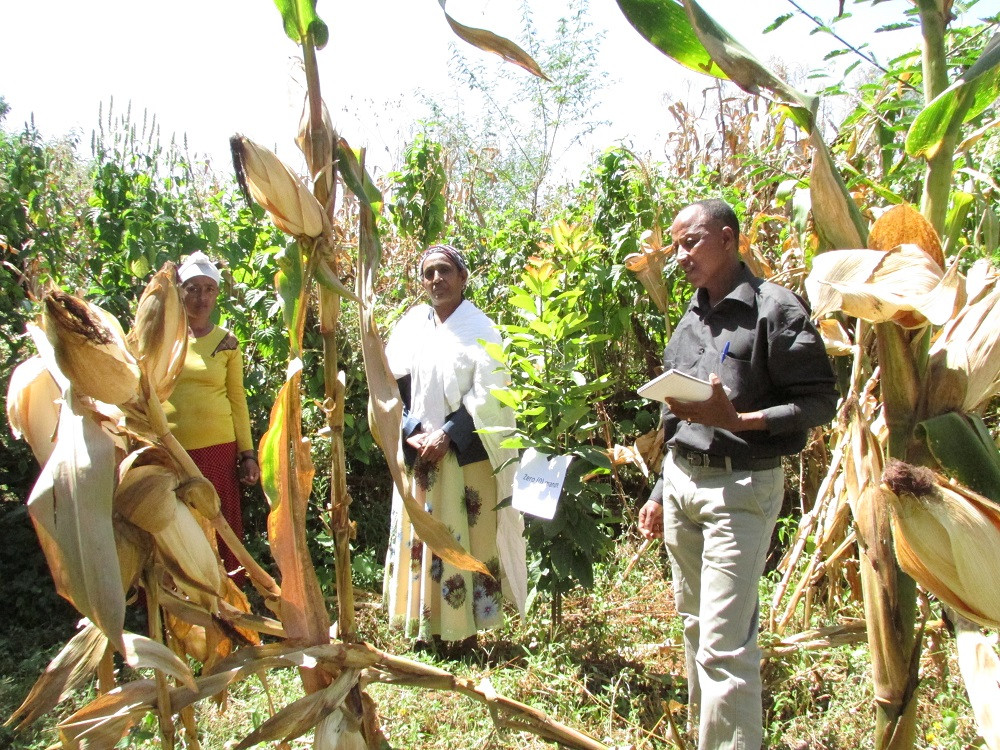 On September 7, 2021, the Africa Agriculture Status Report 2021 (AASR) was released at the African Green Revolution Forum Summit, proposing actions to build a sustainable and resilient food system in Africa. The following is a summary of the report. 
Since the 21st century, the sub-Saharan African region has made steady progress in improving GDP per capita, poverty, health, life expectancy, and education. As for the agricultural sector, between 2000 and 2018, agricultural output in sub-Saharan Africa grew at an inflation-adjusted annual rate of 4.3%, more than double the rate of the previous 30 years. Global agricultural output growth averaged 2.7 percent during this period, and agricultural value added per worker in 2010 U.S. dollar terms grew at an annual rate of 3.2 percent, from USD846 in 2000 to USD1,563 in 2019.
Despite the impressive progress made since 2000, Africa's food system remains vulnerable. 75% of the growth in agricultural production has been driven by the expansion of arable land, while crop yield improvements have contributed only 25%. Crop yields in sub-Saharan Africa improved by only 38% over the 38-year period 1980-2018, a third of the yield gains achieved in South and Southeast Asia over the same period. The expansion of arable land has been one of the biggest drivers of deforestation in sub-Saharan Africa; in fact, forest area has declined from 31.6% in 2000 to 26.6% in 2018.
With more than one billion consumers and a GDP of more than USD2.5 trillion across the continent, there are huge economic opportunities in agribusiness for multinationals and African capital companies alike. So far, however, even the most traded crops in Africa, such as grains, potatoes, and legumes are traded in informal, fragmented markets that suffer from a lack of capital. Many of those involved in these sectors (over 80%) are involved in small-scale intermediary and transport industries, which are subject to seasonality, and live at the poverty line level.
The population of sub-Saharan Africa is projected to continue to grow. Improving productivity in existing farmland plots is one of the most important measures to increase the resilience and sustainability of the African food system. Improving the productivity of existing croplands will reduce the pressure to expand cultivated land, and conserve forest, grassland ecosystems and biodiversity.
In the following projects, the JIRCAS Food Program is collaborating with relevant national and international organizations to develop technologies that can contribute to stable food production, international food supply and demand, and food and nutrition security in Africa
The "Africa rice farming system" project aims to establish a sustainable food production system centered on rice cultivation by creating new technologies and knowledge that will lead to increased production of rice, a key crop in the region, and improved nutrition for people. For this purpose, we will develop water management technology, breeding materials, and cultivation technology for rice production that makes effective use of resources such as water and fertilizer, while also incorporating vegetables and legumes, and provide them to the target countries. (Target countries: Madagascar, Tanzania, and Guinea)
On the other hand, the "Africa upland farming system" project will develop technologies necessary for small-scale upland farmers in Africa to achieve highly productive, economical and sustainable agricultural production, according to their own resources and the surrounding natural and social environment. We will also collect and organize information and technologies to build an upland farming system support tool to assist farmers in selecting and implementing appropriate crop, livestock, and management technologies (Target countries: Ghana, Nigeria, Mozambique)
Through the development and dissemination of these technologies, we will contribute to the establishment of sustainable and resilient food systems in Africa.
Reference
AGRA. (2021). Africa Agriculture Status Report. A Decade of Action: Building Sustainable and Resilient Food Systems in Africa (Issue 9). Nairobi, Kenya: Alliance for a Green Revolution in Africa (AGRA). https://agra.org/wp-content/uploads/2021/09/AASR-2021-A-Decade-of-Actio…
Contributors: NAKASHIMA Kazuo (Director, Food Program), TSUJIMOTO Yasuhiro (Crop, Livestock and Environment Division), MURANAKA Satoru (Crop, Livestock and Environment Division) and IIYAMA Miyuki (Director, Information Program)