Pick Up
700. Sustainable Eating Habits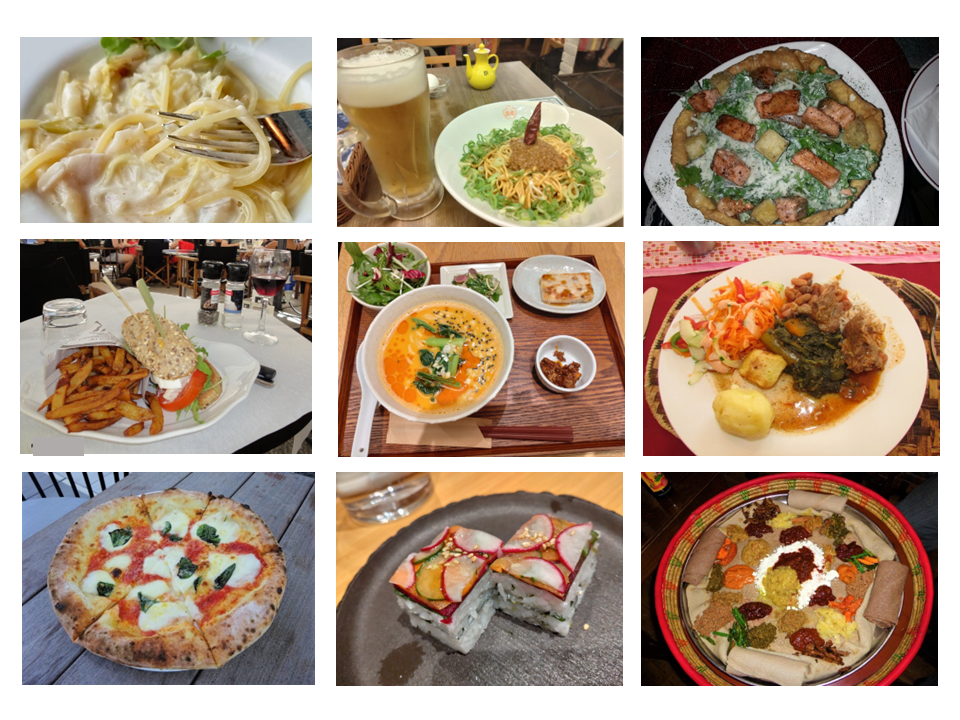 Today's article marks the 700th Pick Up since we began in March 2020.
In this Pick Up, we have often presented the impact of the food system on global food and nutrition security, climate change, and environmental issues. The food system is estimated to contribute a quarter (related to agricultural production and land use) to a third (including food loss and waste) of greenhouse gas emissions and is the largest contributor to biodiversity loss. A sustainable transformation of today's food system is imperative for the health of our planet. Yet, as we discussed in our first article earlier this year, international debates have been slow to agree on what sustainable agriculture and food systems should look like in the future. 
Prof. Jessica Fanzo of Johns Hopkins University, a leading expert on food systems issues, argues that sustainable diets are naturally different in each context. Today, we are pleased to present Prof. Fanzo's book, Global Food Systems, Diets, and Nutrition: Linking Science, Economics, and Policy, especially the discussion in Chapter 10, "Sustainable Diets: Aligning Food Systems and the Environment".
The relationship between agriculture and the environment is extremely complex and bidirectional. While food systems have a significant impact on the environment, environmental damage such as soil contamination, water source depletion, and biodiversity loss have direct and indirect spatial and temporal impacts on agricultural productivity loss. In addition, climate change may result in degradation of the nutritional quality of crops, livestock, and aquatic products, making it impossible to provide nutritious food for the growing global population.
On the other hand, Prof. Fanzo explains that the environmental and health impacts of diets are extremely context-limited. As a result, she acknowledges that forcing certain segments of society to change their diets in terms of environmental sustainability faces practical and ethical challenges, and calls for the need to understand the trade-off impacts of policy interventions.
For example, in 2019, the EAT-Lancet Committee proposed the planetary health diet. This proposed a shift to a plant-based diet in balancing the 1.5°C limit of warming agreed to in the Paris Agreement and the provision of healthy and nutritious food for a global population of 10 billion by 2050. This proposal was also supported by evidence of reduced adult mortality from non-communicable diseases associated with unhealthy diets.
The planetary health diet proposal played a major role in focusing on diets that bridge nutrition and environmental sustainability, but it also sparked much debate. The methods and calculations for estimating the environmental and health impact of different diets are often inconsistent, and the results of impact estimates can vary greatly depending on where and how the food is produced. In particular, recommendations to reduce animal products are controversial. Animal products are rich in micronutrients that cannot be replaced by plant foods and are nutritionally essential, especially for those segments of society at risk for nutritional problems.
In providing healthy diets for all, sustainable diets must take into account the balanced environmental and nutritional needs of various communities around the world. It also needs to acknowledge that livestock, aquaculture, and fisheries provide livelihoods for many people around the world and are an important part of their culture and religion. Dietary proposals also entail ethical issues of fairness and justice considerations.
Prof. Fanzo stated that sustainable diets are not the only concept, but are different in each context, and that research and policy discussions will be needed to explore sustainability while taking into account national, community, and household circumstances.
On the other hand, respecting the current style does not mean that nothing should be done. If the world's population continues to grow under current consumption and production practices, it is inevitable that the sustainability of the planet will be compromised. It is important for each of us to change our awareness of food and start with what we can do on a daily basis. In another book, Can Fixing Dinner Fix the Planet?, Prof. Fanzo states that being aware of where and how our food is produced and procured and making wise food choices will help save the health of the planet.
Raising awareness about the connectedness of the world through information about food may be the first step in encouraging individuals to eat sustainably and to transform our food system.

References
Jessica Fanzo (2021) Global Food Systems, Diets, and Nutrition: Linking Science, Economics, and Policy (Palgrave Studies in Agricultural Economics and Food Policy) Palgrave Macmillan; 1st ed.
Jessica Fanzo (2021) Can Fixing Dinner Fix the Planet? Johns Hopkins. Wavelengths.

Contributor: IIYAMA Miyuki (Information Program)