Pick Up
670. The Role of Agrobiodiversity in the Food System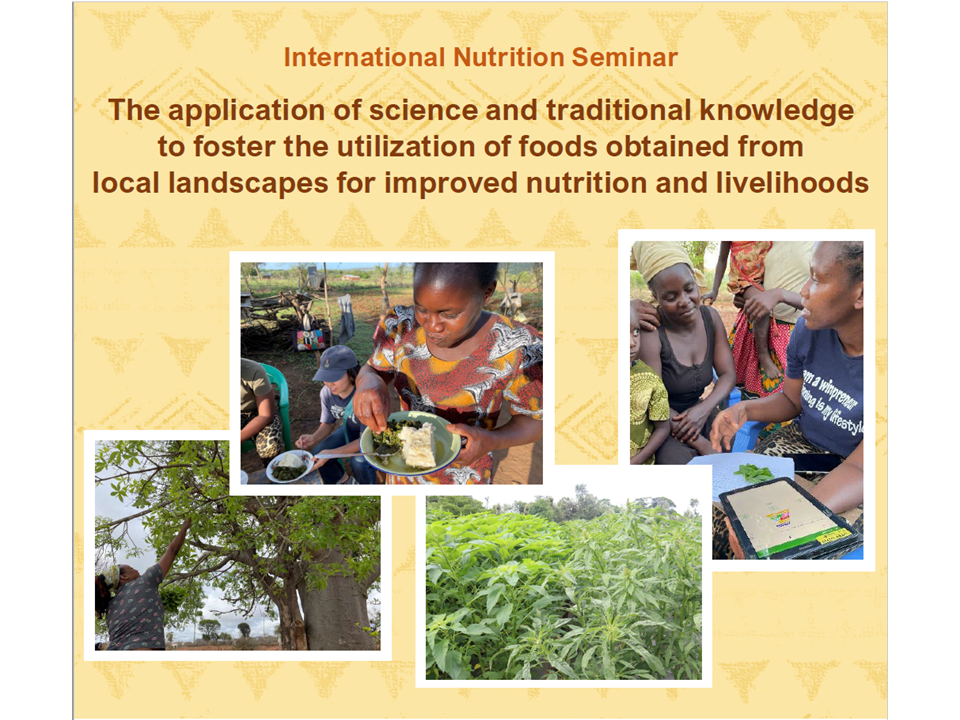 The globalization of the food system over the past few decades has resulted in 75% of the world's food being dependent on 12 plants and 5 animal species. This is due to the loss of agrobiodiversity.
Restoring agricultural diversity is necessary not only to improve food system resilience, but also to provide nutritious food. A paper published in Nature in September argued that land-specific food systems guarantee ecological and socioeconomic sustainability and need to be mainstreamed in the policy and scientific debates
The hybrid seminar scheduled for December 12, will feature experts to discuss the role of science and research in preserving the diversity and cultural value of food genetic resources while meeting the nutritional, environmental, and economic needs of communities in Africa and Asia.
International Nutrition Seminar
The application of science and traditional knowledge to foster the utilization of foods obtained from local landscapes for improved nutrition and livelihoods
Organizers: Japan International Research Center for Agricultural Sciences (JIRCAS)
   The Alliance of Bioversity International and CIAT
Date & Time: December 12 (Mon), 2022 14:00~16:00 (JST)
Hybrid Format: Vision Center Hibiya + Webex
Seminar website https://www.jircas.go.jp/en/event/2022/e20221212
Registration https://www.jircas.go.jp/en/event/2022/e20221212/entry
Note 1: The number of participants at the venue will be limited to 40 people on a first-come, first-served basis. When you register, please indicate whether you will participate on-site or online. 
Note 2: The seminar will be conducted in English (no simultaneous interpretation). 
Contributor: IIYAMA Miyuki (Information Program)