Pick Up
862. The Role of Science in Advancing Sustainable Development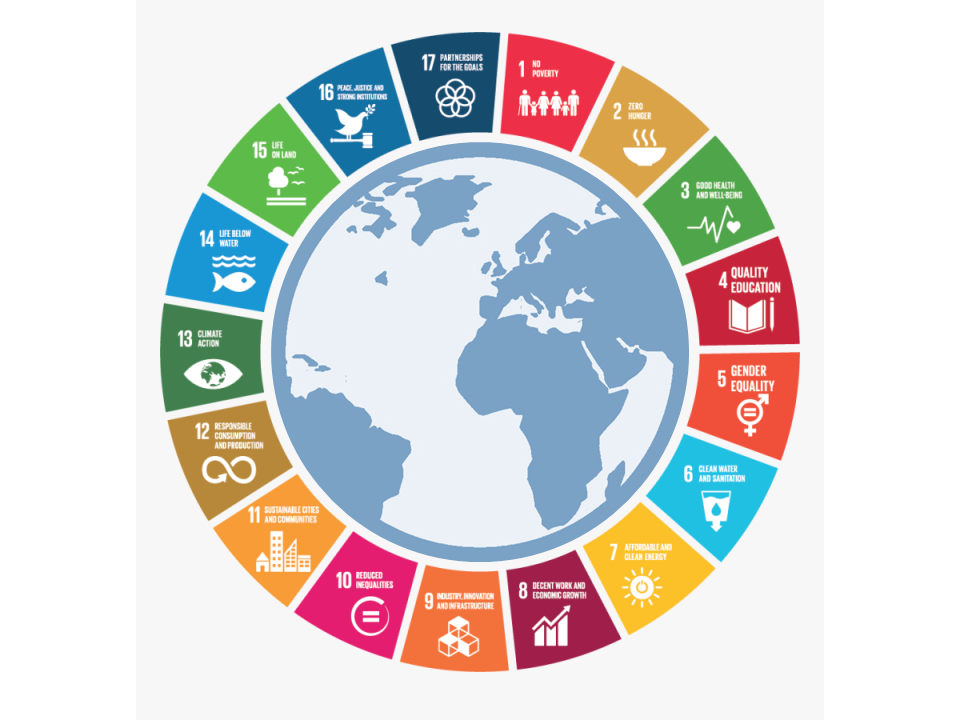 862. The Role of Science in Advancing Sustainable Development
The Sustainable Development Goals (SDGs) were adopted in 2015, setting a deadline of 2030 for their achievement. Now at the halfway point, a summit on the SDGs was held this week at the United Nations General Assembly in New York.
Ahead of the summit, a report titled Times of crisis, times of change: Science for accelerating sustainable development, highlighted the important role of science in advancing sustainable development in this era of crises and change.
The report argues that it will be impossible to achieve all 17 SDGs by 2050, let alone 2030, with incremental and fragmented change, and that there is a need to drive the transformation of society as a whole at the global level, leaving no country, society or person behind.
Here are excerpts from the official UN press release on the 2023 SDG Report:
Science plays a central role in advancing sustainable development
Science plays a central role in promoting sustainable development, providing evidence to drive innovation and eliminate negative impacts. The report calls on universities, policymakers and funders to expand support for research to achieve the 2030 Sustainable Development Goals, especially in the Global South. It is important to ensure transparency, inclusiveness and interdisciplinarity of science in the diverse contexts of heterogeneous and interdisciplinary actors, including youth.
An interconnected and systematic approach is key
Understanding the interconnections between individual SDG targets is critical. For example, policymakers need to navigate complex trade-offs and develop policies that avoid international spillovers, such as when the process of manufacturing products for export increases carbon emissions in one country by producing goods that are consumed in another.
According to the researchers, there are more cases where synergies outweigh trade-offs across the SDGs, particularly investments in poverty reduction, health, education, gender, water and sanitation, and clean energy partnerships are expected to have higher synergies. For example, there is evidence that investments in solar power not only directly support access to affordable clean energy (SDG 7), but also contribute to increased learning time and education (SDG 4) through improved indoor air quality through electricity supply and improved learning environments through electric lighting.
However, the actual synergies and trade-offs will vary from situation to situation. Therefore, an understanding of the linkages between SDG targets in the local context is needed to address local specific needs and trade-offs.
Accelerating and strengthening promising interventions for change
The report provides guidance on how different societal actors can contribute to sustainable development. In particular, the report calls on scientists and policy makers to focus on the following areas: governance, science and technology, business and finance, and individual and collective action, as these areas have systemic effects, such as food systems, well-being, and interventions in the energy sector to reduce CO2 emissions.
For all countries, capacity building is also an important starting point for change, and this includes scientists and policy makers at all levels of government, the private sector and civil society. This requires strategic investments to increase people's scientific literacy, restore their trust in scientific data and evidence, and look to the future.
The report reiterates the call for countries to urgently develop a national plan or equivalent for action to achieve the SDGs, in collaboration with local governments, business and industry associations, investors, and society at large, in order to link action at the local level with international cooperation.
Reference
"Times of crisis, times of change: Science for accelerating transformations to sustainable development", https://sdgs.un.org/sites/default/files/2023-09/FINAL%20GSDR%202023-Dig… 
Contributors: Solongo TUMUR and IIYAMA Miyuki (Information Program)
Related Pages