Pick Up
574. SOFI 2022: Repurposing Food and Agricultural Policies to Make Healthy Diets More Affordable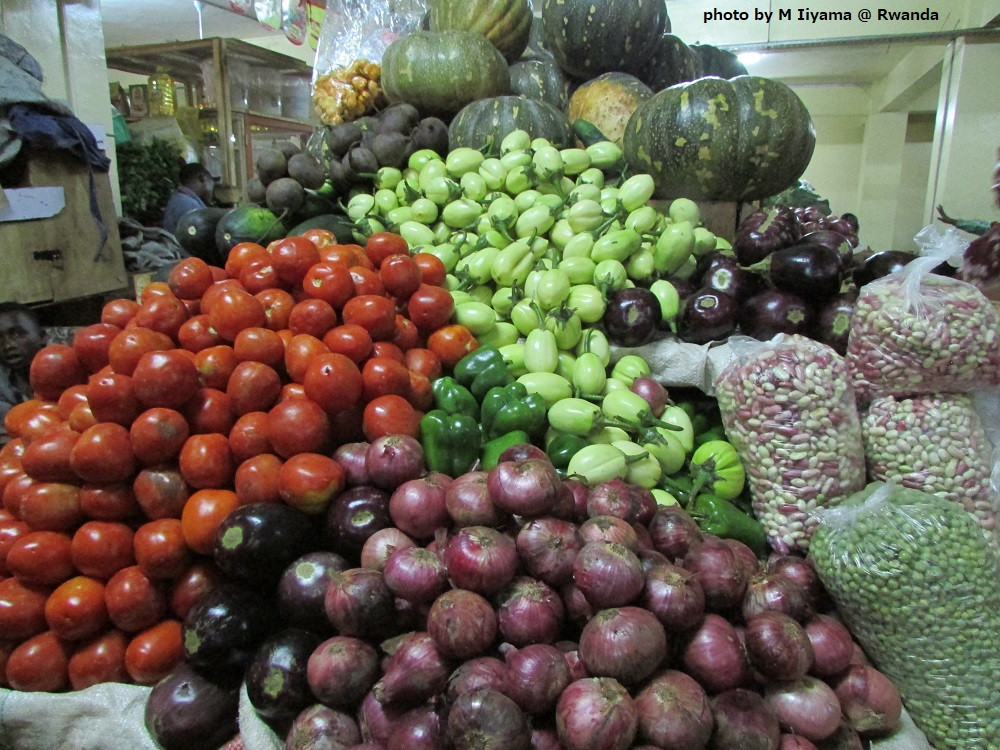 With the effects of the pandemic still lingering, food prices have skyrocketed in the wake of the Russian invasion of Ukraine that began in late February of this year, in addition to rising fuel and fertilizer prices since last year. There is growing concern in the international community about the global food security crisis.
The State of Food Security and Nutrition in the World (SOFI), an annual report jointly prepared by FAO, IFAD, UNICEF, WFP and WHO, provides official estimates of global food and nutrition security, including the number of hungry people. The SOFI 2022 edition was launched on July 6 at the High Level Political Forum (HLPF) in New York. This year's subtitle is Repurposing food and agricultural policies to make healthy diets more affordable.
Below are the figures before the Russian invasion of Ukraine, but the estimated starving population in 2022 is a figure that reflects the impact of distribution delays and economic stagnation due to the COVID-19 pandemic.
Contrary to expectations of improved food security in 2021 as the world recovered from COVID-19, global hunger rose further, reflecting worsening inter- and intra-country disparities. The prevalence of undernourishment (PoU), which has remained almost constant since 2015, deteriorated from 8.0% to 9.3% bet 2019-2020, and rose to 9.8% in 2021although at a slower rate.
In 2021, it was estimated that 702 - 828 million people were affected by hunger, an increase of about 46 million since 2020 and 150 million since the outbreak of the COVID-19 pandemic. Projections indicate that even in 2030, when the goal is to achieve zero hunger, 670 million people, or 8% of the world's population, will still be facing face hunger. This is the same level relative to population as in 2015, when the 2030 Agenda for Sustainable Development were launched.
Meanwhile, reflecting the effects of inflation and economic impact of the COVID-19 pandemic and its deterrent measures would have prevented 3.1 billion people from accessing a healthy diet in 2020, an increase of 112 million from 2019.
Illustrations and interactive graphs highlighting the key findings of SOFI 2022 is available here.
The report expresses concern that although only eight years remain until 2030, progress has been inadequate and is increasingly diverging from the path to achieving the SDG 2 target of eradicating hunger, amidst a variety of challenges and uncertainties. In addition to the factors behind the recent food security crisis and worsening malnutrition (including conflict, climate change/extreme weather events, and economic shocks), the rising cost of nutrient-rich food and widening inequality stand as challenges to food security and nutrition. The report called for a transformation of the agri-food system and a review of agricultural and food policies to provide more resilient, affordable, sustainable, inclusive, and nutritious food for all.
The FAO Liaison Office in Japan, in collaboration with four other UN agencies, will hold an event in Japan on July 15, with simultaneous interpretation in English and Japanese. For more information, please visit the following website.
https://www.fao.org/japan/announcements/2022/jp/
Contributor: IIYAMA Miyuki (Director, Information Program)