Pick Up
501. World Water Day: Development of Appropriate Fertilizer Application for Safe Groundwater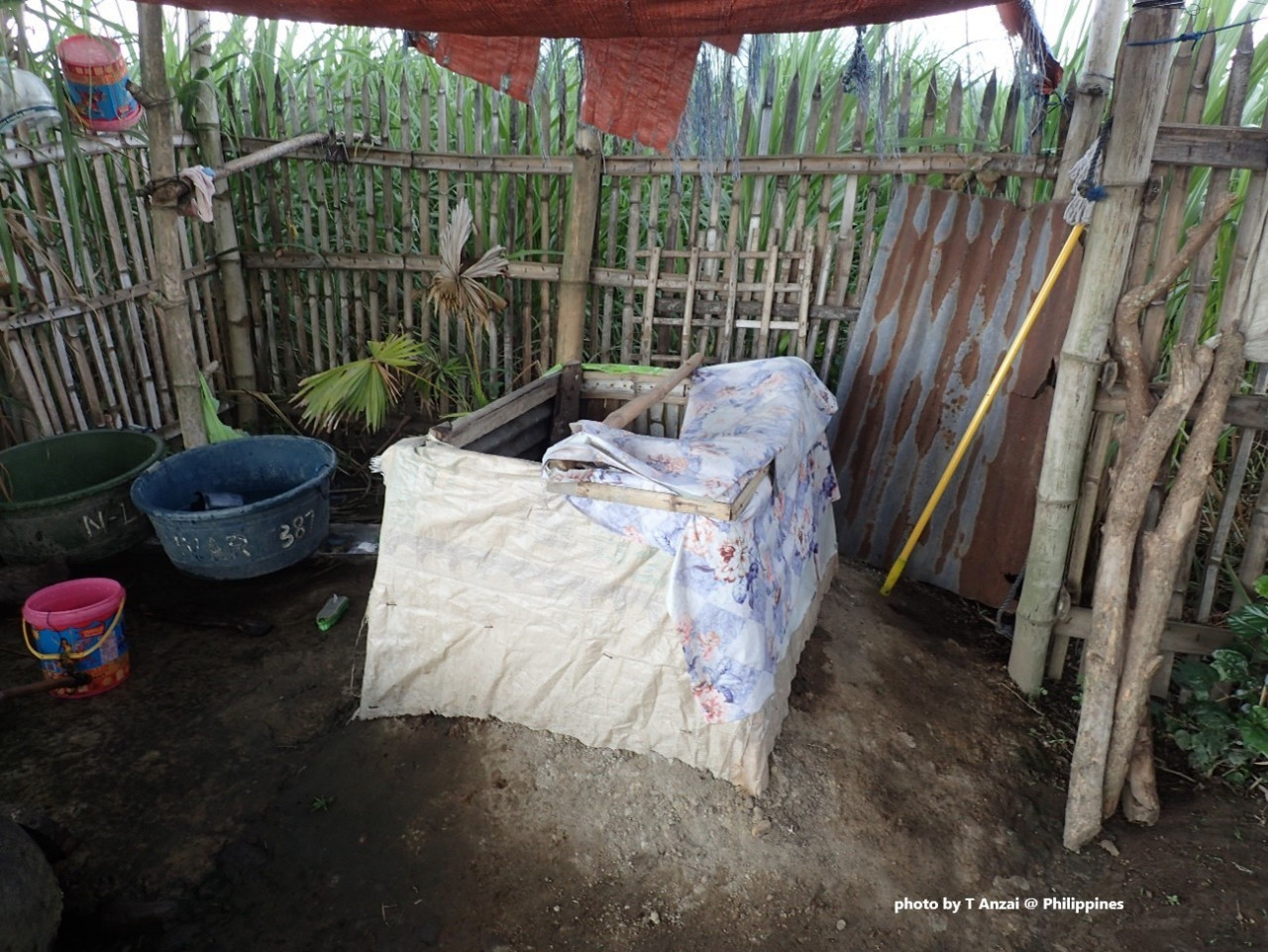 March 22 is World Water Day. At the United Nations General Assembly in December 1992, March 22 was designated as World Water Day each year in order to raise awareness on the importance of water in various countries around the world. This year's theme is "Groundwater – Making the invisible visible".
Worldwide, more than 1.42 billion people, including 450 million children, live in areas that are highly or extremely vulnerable to water. This means that one out of five children in the world does not have enough water for their daily lives.
The photo above is a well which is also used for drinking in the rural area of Negros Island in the Philippines. Sugarcane fields surround this well. Analysis of the water in the well revealed a high concentration of nitrate nitrogen (NO3-N). A large amount of nitrate nitrogen in drinking water may cause methemoglobinemia, which impairs the oxygen carrying capacity of blood, and may harm human health. The NO3-N detected in this well is thought to be mainly derived from the nitrogen fertilizer applied to the fields. Of the nitrogen fertilizer applied to the fields, the portion that is not absorbed by sugarcane flows into the groundwater. While it is necessary to improve the infrastructure to supply safe drinking water, first of all, it is important to address the utilization efficiency of nitrogen fertilizer in the fields and reduce the concentration of nitrate nitrogen in the groundwater.
The concentration of NO3-N in groundwater is high not only in developing countries, but also in Japan. For example, in Miyakojima, where groundwater is an important water resource, high levels were also found in rural areas in the 1980s. As a result of efforts to reduce NO3-N in groundwater, the concentration is now on a downward trend. In Japan as well, efforts such as reduction of the nitrogen load due to excessive fertilization and proper treatment of livestock excrement are necessary.
JIRCAS is conducting research on appropriate fertilization management in sugarcane cultivation in Okinawa Prefecture, and has achieved the following results.
Nitrogen leaching and growth of sugarcane under different nitrogen fertilization levels in a subtropical island
In the Philippines as well, in cooperation with the Sugar Regulatory Administration, Department of Agriculture, we have demonstrated that the yield of sugarcane does not decrease even if nitrogen fertilizer is reduced, and we are carrying out activities to disseminate this information to farmers. In the research project, Yama-Sato-Umi agroecosystem connectivity, started in April 2021, we are developing technologies for reducing nitrogen load to conserve healthy river water and groundwater.

Reference
UN: World Water Day | World Water Day 2022 https://www.worldwaterday.org/

Contributor: ANZAI Toshihiko (Project Leader, TARF)