Pick Up
462. Creating Sustainable Industry through Value-adding Technologies for the Vast Unused Biomass from Oil Palm Plantations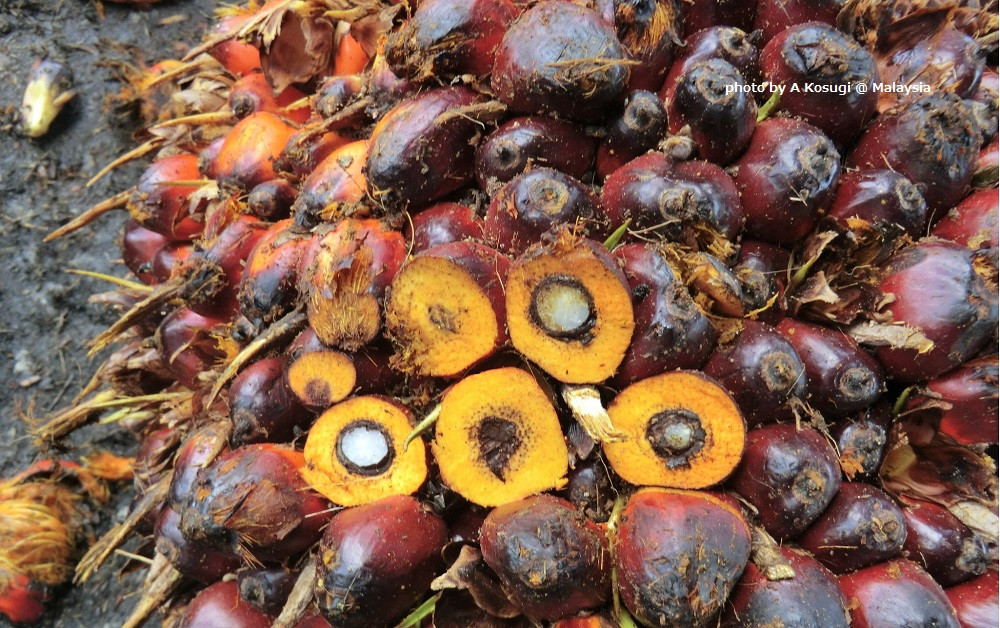 The SATREPS Project Sustainable Replantation of Oil Palm by Adding Value to Oil Palm Trunk through Scientific and Technological Innovation of JIRCAS was featured on January 11, 2022 in the Nikkan Kogyo Shimbun, a daily Japanese newspaper that specializes in business and industrial affairs.
JIRCAS, in collaboration with IHI Corporation, Panasonic Corporation and other institutions, is working to reduce the environmental impact of the palm oil manufacturing process, which is mainly produced in Southeast Asia, including Indonesia and Malaysia. Palm trees are cut down and renewed about every 25 years to maintain production, and a large amount of old oil palm trunks (OPT) are disposed at the plantations. Based on the industry-academia-government collaboration in Japan and Malaysia, this project aims to develop innovative technologies to convert the huge amount of unused biomass produced from oil palm plantations into valuable resources, and to create a destination for the harvested OPT, thereby solving the environmental problems caused by the disposal of old OPT in the plantations, and eventually creating a new sustainable industry and employment.
・Utilizing the OPT while extracting oil from palm trees will help to reduce greenhouse gas emissions.
・It can produce highly sustainable and carbon-neutral fuel and furniture pellets. Panasonic Corporation has started to use medium density fiberboard (MDF) made from OPT pellets as furniture material instead of tropical forest trees. https://news.panasonic.com/jp/press/data/2021/11/jn211115-1/jn211115-1… (In Japanese)
・In addition to OPT, the "raw material diversification processing process" developed in this project can also be used to convert oil palm fronds (OPF), empty fruit bunches (EFB) and mesocarp fiber (MCF) into pellets. This has paved the way for the stable procurement of raw materials that can be supplemented by other biomass even when oil palm biomass is in short supply.
Contributor: KOSUGI Akihiko (Project Leader, Biological Resources and Post-harvest Division)