Pick Up
368. ACSAC10: The 10th Asian Crop Science Association Conference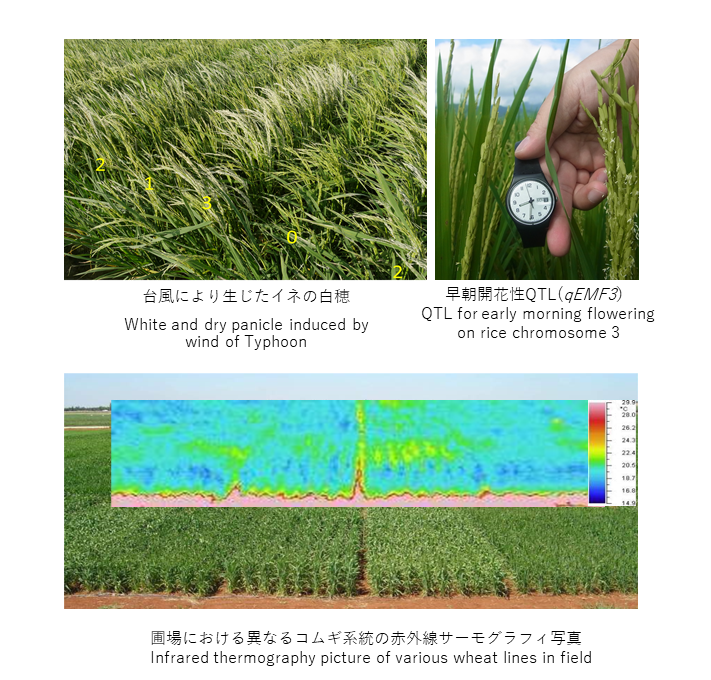 The 10th Asian Crop Science Association Conference (ACSAC10) with the theme "Agriculture, Environment and Health for Future Society in Asia", organized by the Crop Science Society of Japan and others, will be held online on September 8-10, 2021. The conference will be attended by leading researchers and engineers in crop science and related fields from all over Asia to discuss the latest research results on sustainable crop production in Asia. The conference also aims to increase opportunities for exchange of ideas and training among young researchers.
JIRCAS is supporting this conference with a keynote lecture "Ten reasons why Asian crop science must be reinforced" to be delivered by Pres. KOYAMA Osamu and sponsoring a session on temperature stress (Session 3.1). In this session, seven researchers from China, Taiwan, National Agriculture and Food Research Organization (NARO), Okayama University, and JIRCAS will introduce their efforts from the perspectives of genetics, breeding, cultivation, and physiology to ensure stress tolerance and stress reduction in crops from molecular biological approaches to the field level in response to environmental stresses such as high temperature. The participation of other JIRCAS researchers will also include three oral presentations on rice blast resistance and pathogenicity studies using differential system, marker-assisted breeding for germination in direct-seeded rice under flooded conditions, and gene expression analysis for drought tolerance in soybean, and poster presentations on various research outputs.
Registration for the presentations has been closed, but registration for online participants will be reopened on September 1. The presentations will be video-recorded and will be open to the public. Each section of the presentation will be followed by a question and answer session according to the program.
For more information about the program and how to participate, please visit the following website.http://acsac10.org/index.html
Contributors: XU Donghe (Biological Resources and Post-harvest Division), FUKUTA Yoshimichi (Research Platform Office)