Pick Up
165. Fifty Years of International Agriculture, Forestry and Fisheries Research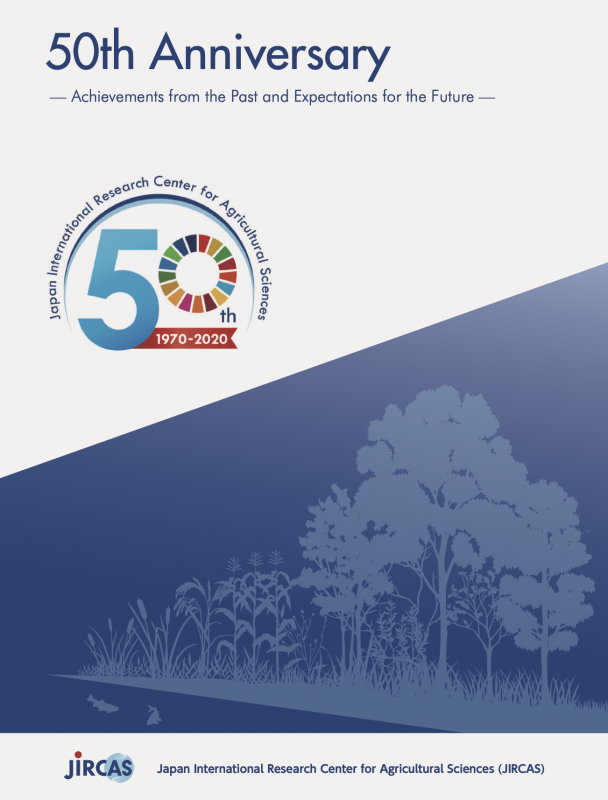 It has been 50 years since the Tropical Agriculture Research Center (TARC), the predecessor of the Japan International Research Center for Agricultural Sciences (JIRCAS), was established in 1970. At this turning point, we have published a commemorative magazine of our 50th foundation anniversary in order to summarize the history of organizational changes and activities so far as we aim to further leap toward a new era.
The commemorative magazine is available for download here.
50th Anniversary: Achievements from the Past and Expectations for the Future
The JIRCAS International Symposium will be held on November 10, 2020 to commemorate its 50th founding anniversary. This year, the event will be held in a webinar format with the theme "The role of international collaboration in agricultural research to address challenges in the post-COVID-19 global food system". Details are available at the links below.
JIRCAS 50th Year Anniversary International Symposium 2020
Symposium Program・Introduction of Speakers and Panelists
Please register here. No registration fee. Deadline for registration is November 4th (Wed) until 5:00 PM.
Contributor: KANAMORI Norihito (Research Strategy Office)