Pick Up
867. JIRCAS Joins Global Festa Japan 2023 - International Cooperation to Build the World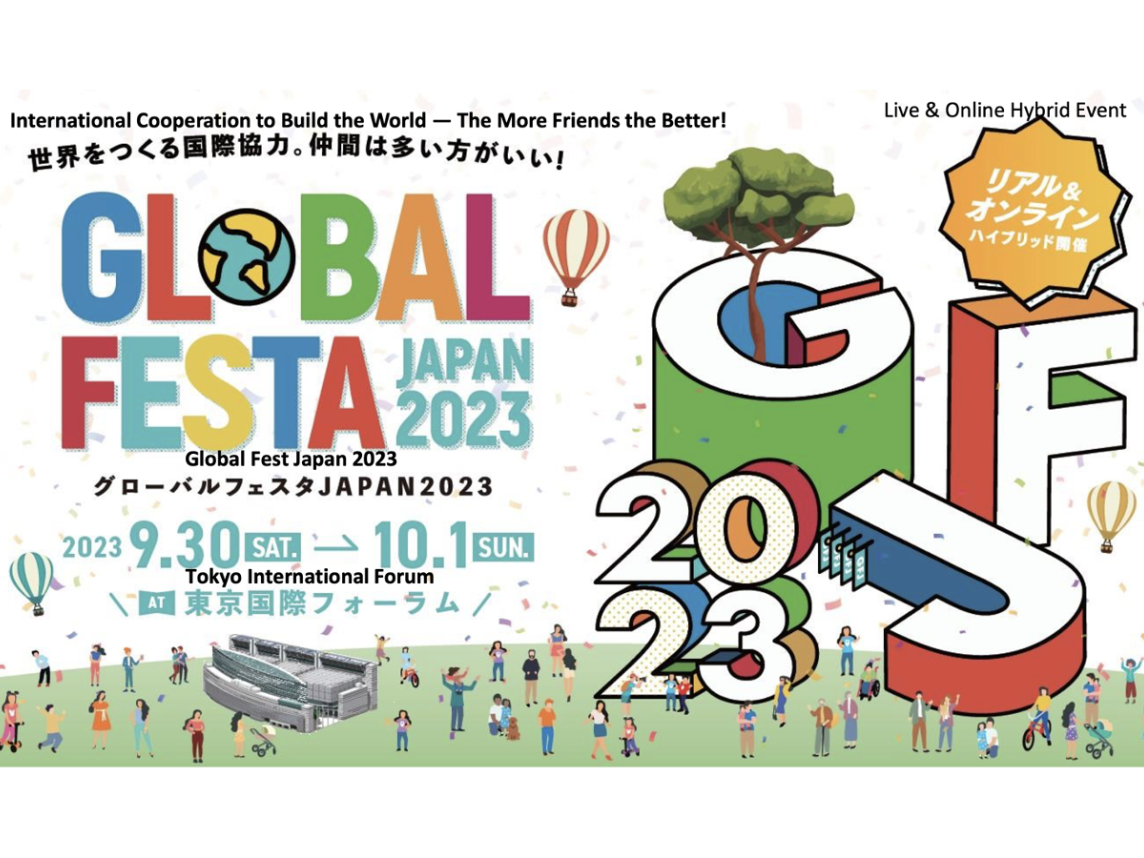 867. JIRCAS Joins Global Festa Japan 2023 - International Cooperation to Build the World
JIRCAS is actively participating in the "Global Festa Japan 2023" from Saturday, September 30 to Sunday, October 1, 2023 at Tokyo International Forum, to showcase its research initiatives and international collaborations centered on "quinoa". Recognized as one of Japan's most important international cooperation events, this gathering brings together a diverse range of public and private organizations deeply involved in international cooperation activities, social contributions, and the Sustainable Development Goals (SDGs).

In the face of a growing global population, environmental degradation and the effects of climate change are adversely affecting agriculture, threatening food and nutrition security. The heavy focus on a limited number of crops for mass production has led to a decline in global crop species diversity, particularly affecting unique local food sources and genetic resources. Over-reliance on a handful of crops for food security exposes vulnerabilities to pests and climate variability. Consequently, JIRCAS has focused its attention on crops that can thrive in challenging environments where major crops struggle to grow and is actively involved in research and development of quinoa breeding and cultivation methods in Bolivia, South America.

Quinoa, a highly nutritious grain with a balanced spectrum of macronutrients, thrives in the high-salinity regions near the Salar de Uyuni in Bolivia. It has been hailed as a "superfood" for its exceptional nutritional value and resilience to environmental stress. JIRCAS has established an international collaborative research framework that fosters partnerships between research teams in Japan and Bolivia. The primary goal is to contribute to solving global food challenges and achieving a sustainable world through comprehensive quinoa research.

The central theme of this year's Global Festa Japan is "International Cooperation to Build the World - The More Friends, the Better!" Researchers deeply involved in quinoa research will present their ongoing research efforts and international collaborations at the event venue. We cordially invite you to be a part of this event where we can collectively explore solutions to pressing global issues.
We look forward to seeing you !
References
・Global Festa Japan 2023 https://gfjapan2023.jp/
・SATREPS Super Food Bolivia https://www.jircas.go.jp/en/satreps-bolivia
* The Secretariat of the event has prepared a banner to promote Global Festa JAPAN2023 saying " Please feel free to use it on your SNS, websites, etc. We would appreciate your cooperation in promoting the event on your organization's website, SNS, etc." The banner was provided by the Secretariat.
Contributors: OHASHI Misaki and SHIRATORI Sakiko (Information and Public Relations Office)
Related Pages