Pick Up
681. JIRCAS Affiliated Researcher SAITO Kazuki Receives 21st Century Hope Prize of 7th Niigata International Food Award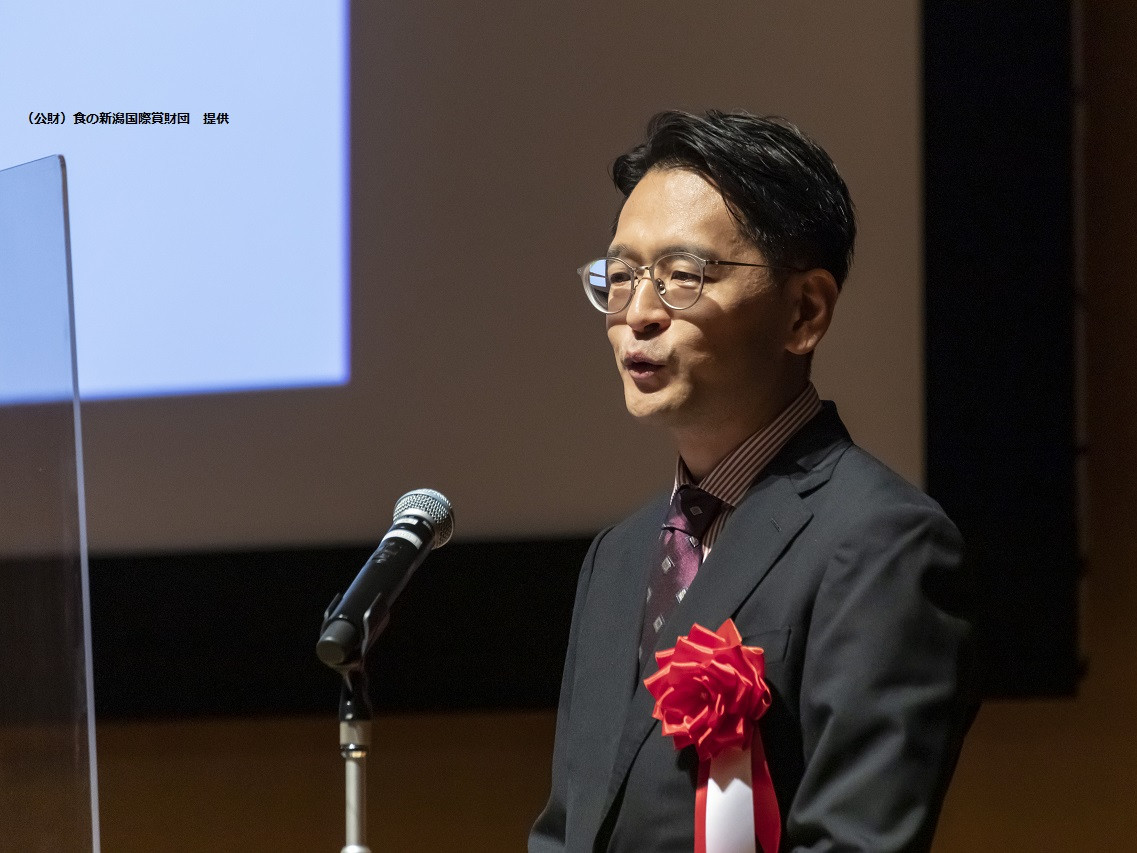 The 7th Niigata International Food Award commendation ceremony and commemorative lectures by the awardees were held at the International Conference Hall of the Niigata Convention Center, Toki Messe, Niigata City, on Tuesday, November 29, 2012. Dr. SAITO Kazuki, an affiliated researcher of JIRCAS, received the 21st Century Hope Award.
Dr. Saito has made significant contributions to rice breeding projects in Africa through his research on the discovery of new breeding materials and the development of selection methods to improve food self-sufficiency in Africa, as well as to the development and consolidation of rice farming systems for small farmers, and to the improvement of farmers' livelihoods and nutrition.
Dr. Saito received his PhD in Agriculture from Kyoto University in 2005 for his research on slash-and-burn rice cultivation in Northern Laos, and has been engaged in research activities to improve rice productivity in Africa at the Africa Rice Center based in Côte d'Ivoire. Since 2017, he has also been an affiliated researcher at JIRCAS. His current main research activities include the assessment of yield gaps and sustainability, fertilizer management technologies, and rice cultivation decision-support tools.
Congratulations, Dr. Saito!
Contributor: IIYAMA Miyuki (Information Program)
Related Pages