Pick Up
624. FAO Science and Innovation Strategy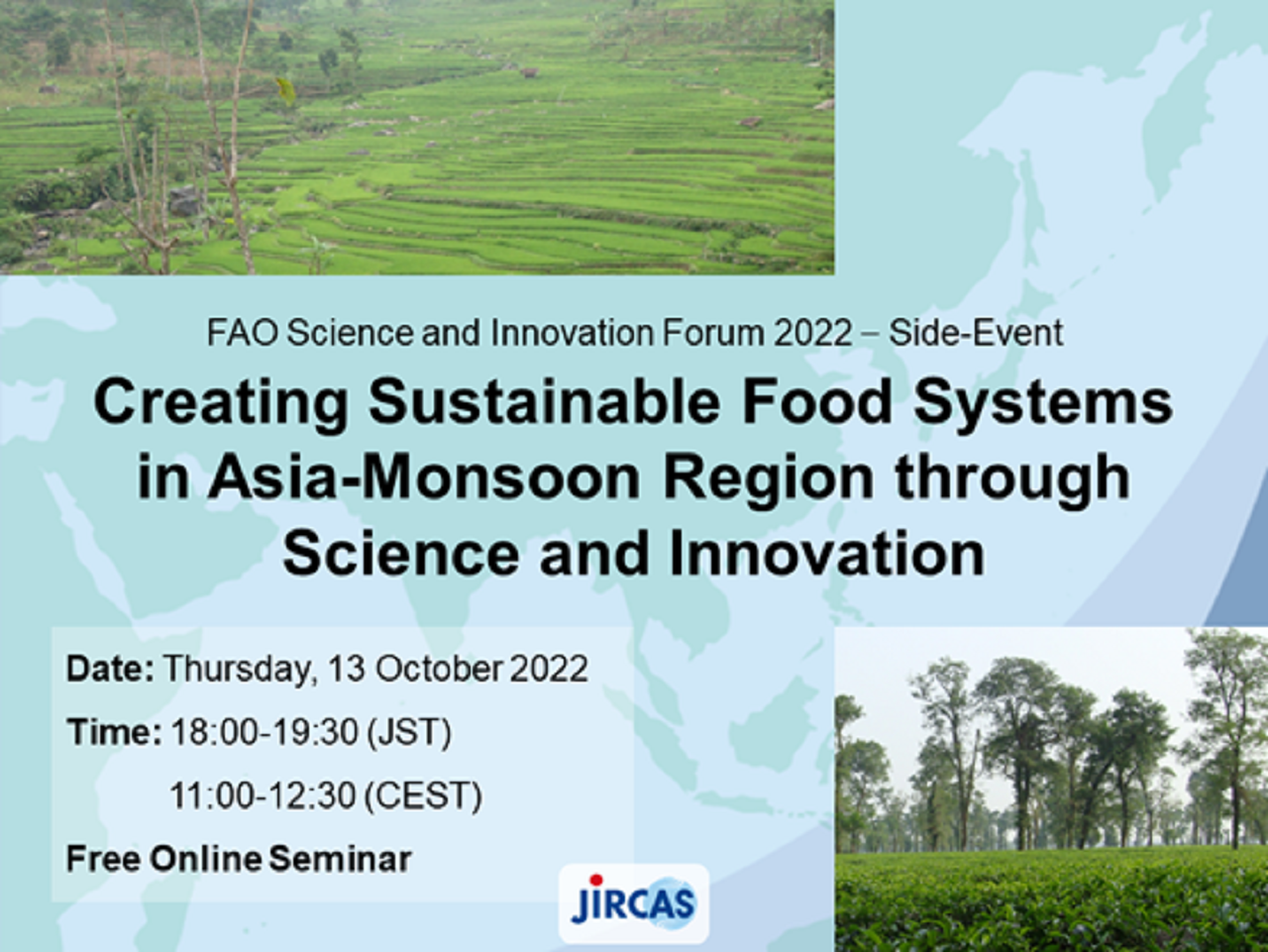 In June 2022, the Food and Agriculture Organization of the United Nations developed the FAO Science and Innovation Strategy.
The Strategy aims to strengthen FAO's activities on science and innovation by providing wide guidance, coherence and alignment on science and innovation.
Science and innovation are the cornerstone of the FAO Strategic Framework 2022-31, which will accelerate progress toward achieving the Sustainable Development Goals (SDGs).
Toward a world free of hunger and malnutrition, science and innovation must be fully harnessed to overcome complex social, economic, and environmental challenges in agri-food systems in a globally equitable, inclusive, and sustainable manner.
The Strategy aims to enable FAO member countries to leverage science and innovation in support of the 2030 Agenda for Sustainable Development through the transformation to more efficient, inclusive, resilient and sustainable, agri-food systems for better production, better nutrition, a better environment, and a better life, leaving no one behind.
The Strategy focuses on three pillars
I. Strengthening science and evidence-based decision-making
II. Supporting innovation and technology at regional and country levels
III. Serving Members better by reinforcing FAO's capacities
It states that action under these pillars will be catalysed by two cross-cutting enablers namely, transformative partnerships and innovative financing.
In line with this strategy, the FAO Science and Innovation Forum 2022 will be held from October 17 to 21.
JIRCAS has been conducting activities to accelerate scientific innovation through joint research and information dissemination. In this side-event, we will introduce examples of scientific innovations targeting the the Asia-Monsoon region with the aim of strengthening the network among various stakeholders. We look forward to your participation.
FAO Science and Innovation Forum 2022 side-event
"Creating Sustainable Food Systems in Asia Monsoon Region through Science and Innovation
Date & Time : October 13 (Thu) 18:00~19:30 (JST)
Format : Online
Overview & Registration:https://www.jircas.go.jp/en/event/2022/e20221013
Deadline of registration:October 12 (Wed) 17:00 (JST)
References
FAO Science and Innovation Forum 2022
https://www.fao.org/science-technology-and-innovation/science-innovatio…
FAO Science and Innovation Strategy
https://www.fao.org/3/ni707en/ni707en.pdf
FAO Strategic Framework 2022-31
https://www.fao.org/3/cb7099en/cb7099en.pdf
Contributor: KANAMORI Norihito (Information and Public Relations Office)

 
Related Pages