Pick Up
523. JIRCAS Open House 2022: Live Streaming of Panel Discussion on April 24 at 1:00-2:00 PM JST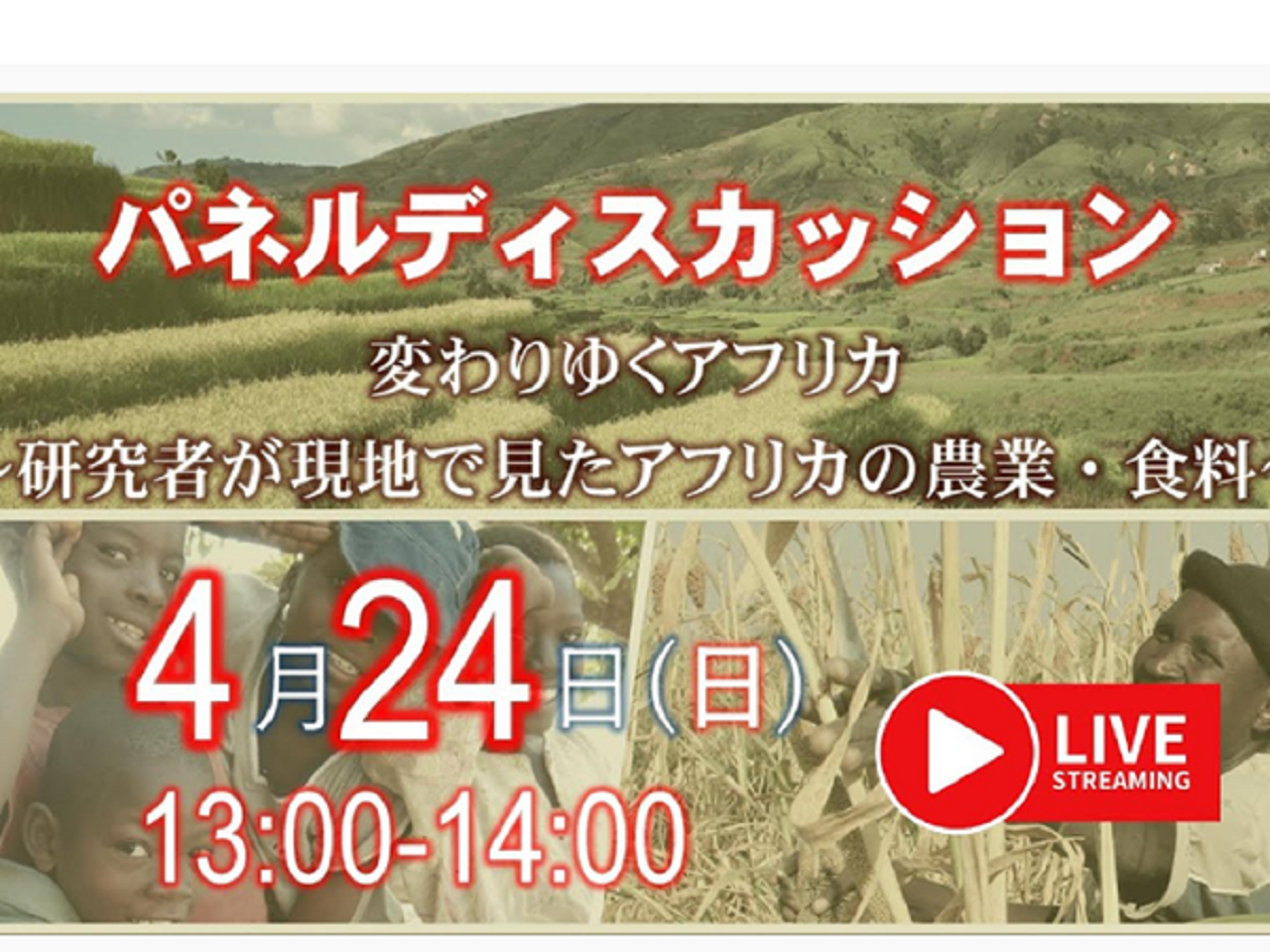 The JIRCAS Open House 2022 started on April 18 (Mon) and is now online until April 24 (Sun).
On the last day of the Open House on Sunday, April 24th, a panel discussion on the theme "Changing Africa: Field researchers' views on food and agriculture in Africa" will be streamed live on YouTube (https://www.youtube.com/watch?v=ZvFdk5qZWNY) from 1:00 PM JST.
With the 8th Tokyo International Conference on African Development (TICAD8) to be held in Tunisia this August, there is renewed interest in Africa. What kind of image do you have of Africa, which may seem far from Japan?
JIRCAS has identified Africa as one of its priority regions, and researchers from various fields and expertise are pursuing research aimed at improving food production and nutrition in collaboration with local partners.
The panel discussion will be led by researchers who are currently conducting research in Africa including Dr. KOIDE Junji (Social Sciences Div.), Dr. NAKAMURA Satoshi (Crop, Livestock and Environment Div.), Dr. TSUJIMOTO Yasuhiro (Crop, Livestock and Environment Div.), and Dr. SHIRATORI Sakiko (Information and Public Relations Office) as panelists, and Dr. OKA Naoko (Rural Development Div.) as moderator. This will be an opportunity to enjoy colorful images of Africa through the real voices of researchers talking about agriculture, food, environment, research and other exciting stories.
The Open House also features various activities such as the mini-lectures by seven leading researchers introducing their research activities, 360° camera footage, and a stamp rally quiz. We hope that this Open House will be an opportunity for the general public to learn more about the activities of JIRCAS and the current state of agriculture, forestry, and fisheries in the world.
JIRCAS Online Open House 2022 https://www.jircas.go.jp/en/event/2022/openhouse
Panel Discussion Live Streaming Site  https://www.youtube.com/watch?v=ZvFdk5qZWNY
Contributors: OKA Naoko (Rural Development Div.) and SHIRATORI Sakiko (Information and Public Relations Office)