Pick Up
493. Millet Day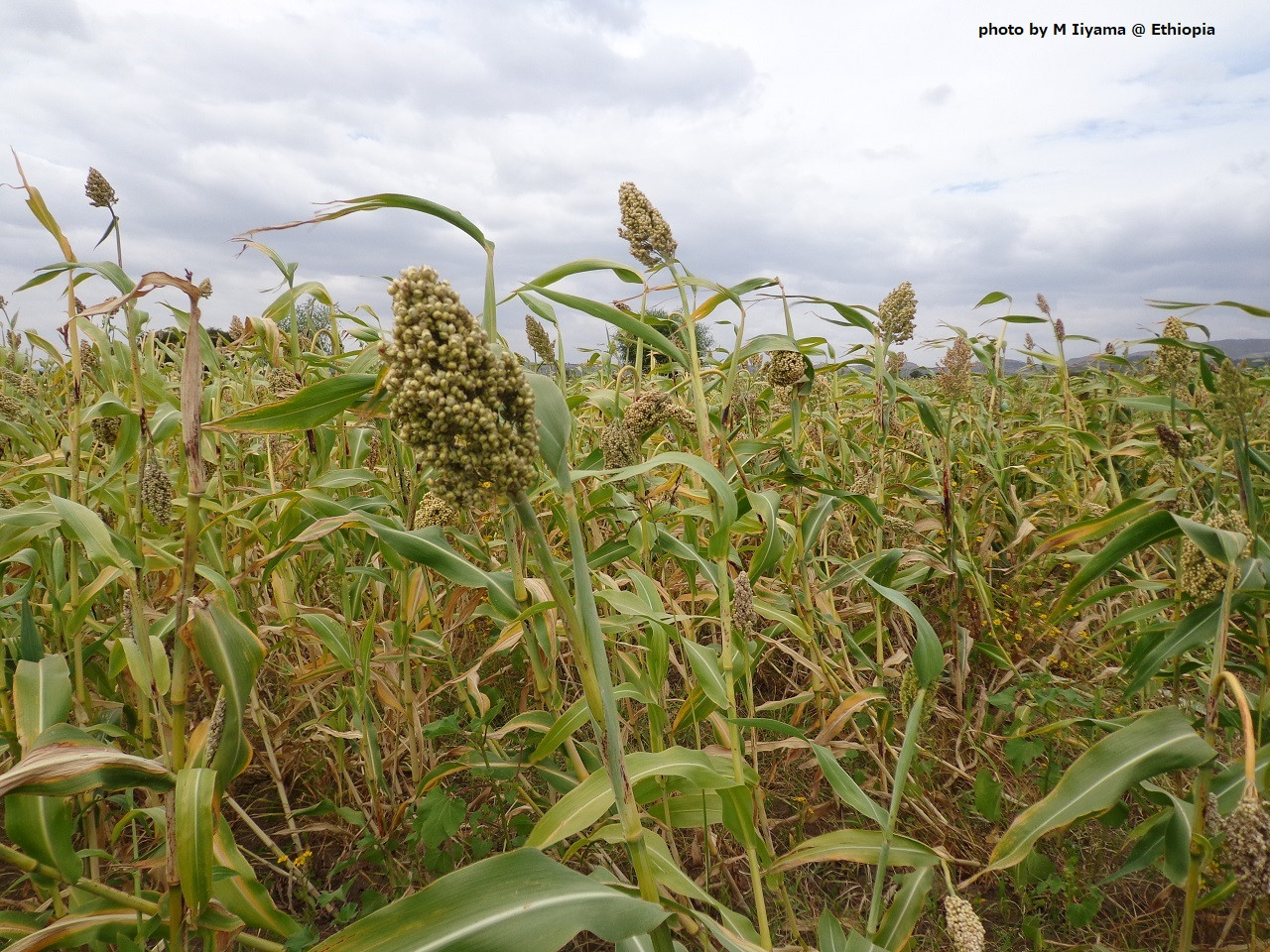 March 9th is "Millet Day". Millet is a general term for minor cereal crops such as Japanese millet, foxtail millet, and pearl millet that produce small grains.
Last year, the United Nations adopted a resolution declaring the year 2023 as the International Year of Millets.
Millets are grown mainly in the arid regions of Asia and Africa. Looking at millet production in 2020, Asia accounts for more than 50% and Africa for 45% of the world's millet production. In terms of production by country, India accounts for 41% of the world's production at 12.49 million tons, followed by Niger at 3.51 million tons (11%) and China at 2.3 million tons (7%).
Millet Production* (million tons) from FAOSTAT
India 12.49
Niger 3.51
China 2.30
Nigeria 2.00
Mali 1.92
Ethiopia 1.22
Senegal 1.14
* Total amount of millet production (Pearl millet, Finger millet, Proso/Common millet, Foxtail millet, Barnyard millet, Little millet, Kodo millet)
The United Nations has declared 2016 to 2025 as the Decade of Action on Nutrition, during which it has established 2016 as the International Year of Pulses (IYP2016) and 2021 as the International Year of Fruits and Vegetables (IYFV2021) to activate action to end hunger and eradicate malnutrition in the world and to provide access to healthier and more sustainable diets. It has also designated 2023 as the "International Year of Millets" to recognize the role of millets in addressing nutritional, agricultural, and climate challenges, to raise awareness of the climate tolerance and nutritional benefits of millets, and to advocate for a diverse, balanced, a nd healthy diet through the sustainable production and increased consumption of millets.
Millet is also called "Nutri-Cereals" due to its high nutritional value, rich in vitamins and minerals such as iron and calcium, high in protein, dietary fiber, and resistant starch (indigestible starch), and low on the glycemic index, which helps prevent diabetes and It is also believed to be useful for management. It is also a major food resource in arid and semi-arid environments because it can be grown under non-irrigated conditions and requires less rainfall than major cereal grains such as wheat, rice and maize. Thus, millets are expected to play a major role in global food security and hunger alleviation due to their high nutritional value and wide adaptability to the agro-ecological environment.
JIRCAS has conducted research on sorghum**, which is one of the minor cereals along with millet, and has found many chemical substances, including sorgoleone in sorghum roots. This substance suppresses the conversion of ammonia to nitrate by soil microorganisms, a function known as biological nitrification inhibition (BNI). The suppression of biological nitrification is attracting attention around the world because it reduces groundwater contamination and greenhouse gas emissions from nitric acid. Research on BNI has been extended to other crops, and last year, we have successfully applied nitrification inhibition to wheat. This achievement has been selected as one of the "Top 10 News on Agricultural Technology for 2021".
**Sorghum is native to Africa and began to be cultivated in Egypt around the 3rd century BC, and is grown extensively in India and Asia. In Japanese, it is called "morokoshi" or "takakibi".
References
UN News
https://news.un.org/en/story/2021/05/1092492
'Development of BNI-enhanced Wheat' Selected in Top 10 Agricultural Technology News for 2021
https://www.jircas.go.jp/jen/reports/2021/r20211224
Identification and characterization of biological nitrification inhibition (BNI) substances in sorghum root
https://www.jircas.go.jp/en/publication/research_results/2012_04
Sorgoleone release determines the hydrophobic-BNI capacity in sorghum root systems
https://www.jircas.go.jp/en/publication/research_results/2014_a07
Contributor: KANAMORI Norihito (Information and Public Relations Office)