Pick Up
468. Climate Change Adaptation Measures in Asia ―Economic Evaluation of Adaptation Measures for Rice Production in Vietnam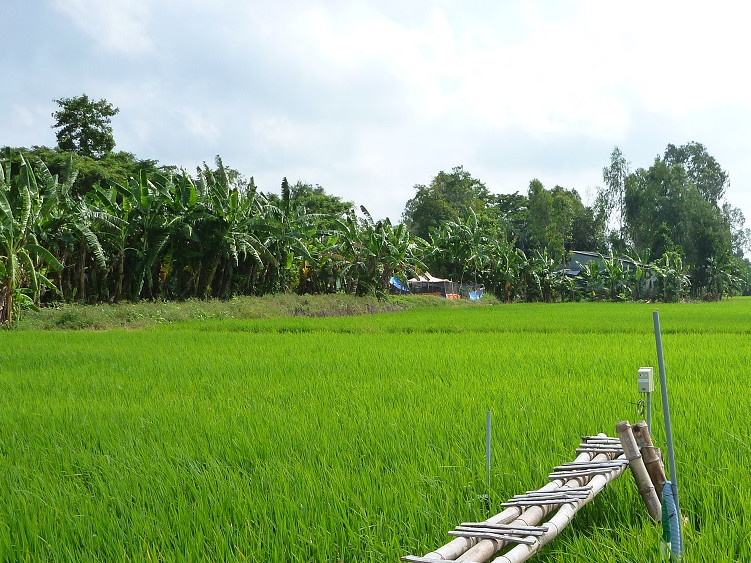 Asia is one of the most vulnerable regions to the impacts of climate change. It is a vast and highly diverse region where more than 60% of the world's population live. There is a need to learn and share lessons on adaptation measures in East and Southeast Asia and Japan.
In January 2022, the Global and Local Environmental Co-Creation Organization (GLEC) of Ibaraki University, in collaboration with researchers in East and Southeast Asia and Japan, published a book titled Interlocal Adaptations to Climate Change in East and Southeast Asia: Sharing Lessons of Agriculture, Disaster Risk Reduction, and Resource Management.
One of the chapters in the book deals with the case of Vietnam. Vietnam is one of the countries in the world that has suffered economically and financially from climate change. Agriculture is particularly vulnerable to the effects of climate change, and adaptation measures such as shifting transplanting dates and using different cultivars have been implemented in rice production. In this chapter, the authors conducted an econometric evaluation method of adaptation measures with the supply and demand models that incorporate yield, planted area, exports, imports, stock changes, and food demand functions of rice. By incorporating climate variables into the yield and planted area functions, it is possible to estimate the potential impact of climate change on future rice production and food demand. Furthermore, by inserting a mathematical model of dissemination of new cultivars, scenario analysis for the introduction of adaptation measures is possible. In the case of the Mekong Delta region, the transition to an agricultural system that incorporates aquaculture is also underway in the coastal and central regions, and the transformation of the agricultural system is also discussed in this chapter.
Reference
Yuki Ishikawa-Ishiwata, Jun Furuya. (2022) Economic Evaluation and Climate Change Adaptation Measures for Rice Production in Vietnam Using a Supply and Demand Model: Special Emphasis on the Mekong River Delta Region in Vietnam. https://link.springer.com/chapter/10.1007/978-3-030-81207-2_4 Chapter in: Tetsuji Ito, Makoto Tamura, Akihiko Kotera, Yuki Ishikawa-Ishiwata eds. (2022) Interlocal Adaptations to Climate Change in East and Southeast Asia: Sharing Lessons of Agriculture, Disaster Risk Reduction, and Resource Management https://doi.org/10.1007/978-3-030-81207-2 
Contributor: FURUYA Jun (Director, Social Sciences Division)