Pick Up
398. Agriculture IoT Solution Expected to be Used in Developing Countries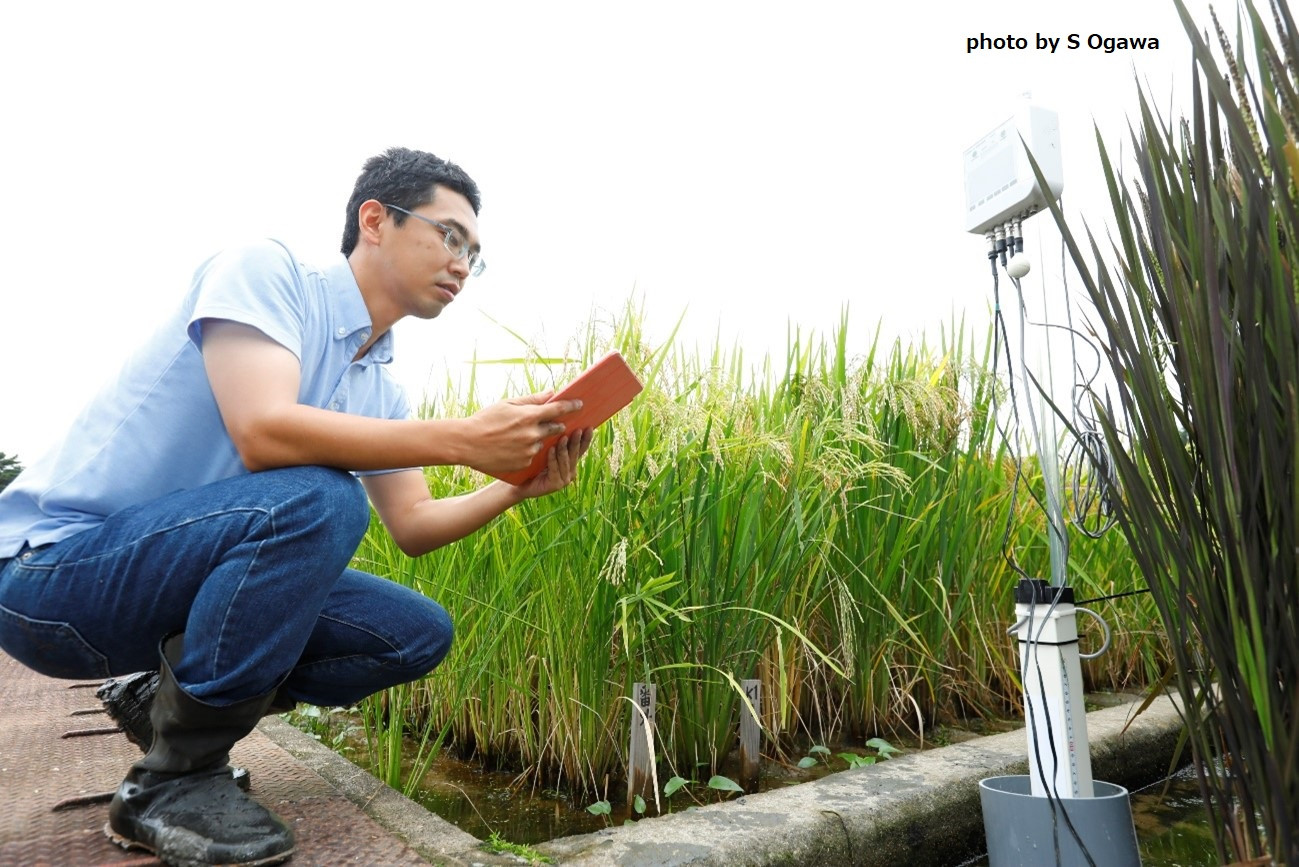 JIRCAS is conducting demonstration experiments of agricultural IoT solution in Africa, Asia, and Latin America in collaboration with private companies as a joint project for the use of information and communication technology (ICT) to solve agricultural development issues in developing countries, i.e., to achieve both environmental sustainability and food security.
The environmental data observed using the agricultural IoT solution can be used to predict the optimal harvest date for crops, predict the occurrence of pests and diseases, and study the diversification of cultivation. The estimation of methane emissions from rice paddies and the reduction of methane emissions through optimal water management will also contribute to the Strategy for Sustainable Food Systems, MeaDRI set forth by the Ministry of Agriculture, Forestry and Fisheries. Since the adaptability of agricultural digital technologies, including agricultural IoT solutions, differs greatly from country to country in terms of needs and environment, JIRCAS is currently collecting and accumulating appropriate information on the problems and regional characteristics of each country, with Vietnam and Ethiopia as the target countries. In the future, we will conduct a study on the adaptability of the prediction algorithm using this agricultural IoT solution, and promote its dissemination to local agricultural fields.
*This technology has been introduced in the Planetary health: STI for food systems transformation as a recommendation for science and technology innovation that can be used immediately in developing countries to improve hunger and malnutrition and to transform the food system in consideration of the global environment.
Reference
開発途上国の農業開発課題の解決のために-JIRCASと筑波大学とICTの活用にかかる共同事業をスタートしました!
https://www.jica.go.jp/tsukuba/enterprise/agricul/news/20210621.html

Contributor: OGAWA Satoshi (Crop, Livestock and Environment Division)