Pick Up
776. Global Commodity Market Price Trends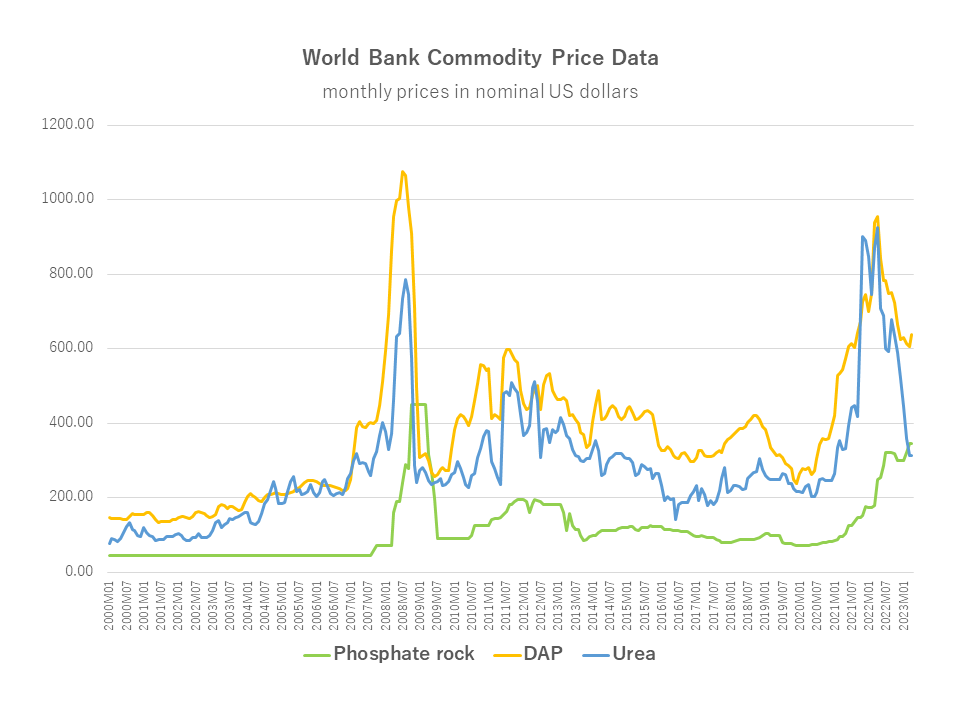 776. Global Commodity Market Price Trends
According to the World Bank's Global Commodity Market Outlook released in April, commodity prices in 2023 are expected to be 21% lower overall than in 2022, with energy prices expected to fall by 26%, agricultural prices by 7%, food prices by 8%, and fertilizer prices by 37%. In the first quarter of 2023, global commodity prices fell 14%, and by the end of March they were nearly 30% below their all-time high of June 2022. Sluggish economic activity, a warm winter, and a reallocation of global trade flows have eased the upward pressure on prices following Russia's invasion of Ukraine. Despite the general decline in these commodity prices, fertilizer and food price indices remained above pre-pandemic levels.
Let's take a closer look at fertilizer prices, where supply constraints following Russia's invasion of Ukraine had led to historically high levels. According to the report, the fertilizer price index fell by 18% in 2022, but remained higher than the 2015-2019 average.
The recent decline in fertilizer prices was particularly pronounced for compound fertilizers, such as urea produced from natural gas, which fell 36% in the first quarter of 2023. In contrast, prices for mineral-based fertilizers, such as diammonium phosphate fertilizer (DAP), fell only about 8% over the same period.
Although lower prices have increased fertilizer availability, farmers are also expected to continue to reduce fertilizer use in the first half of 2022 due to tighter demand in the face of high prices and sanctions against Russia and Belarus. While low energy prices and easing supply constraints are expected to keep fertilizer prices low for some time, urea and DAP prices are still above their pre-2015-2019 pandemic levels and remain at historically high levels, which is a burden for farmers.

Contributor: IIYAMA Miyuki (Information Program)
Related Pages