Pick Up
761. Current Food Price Situation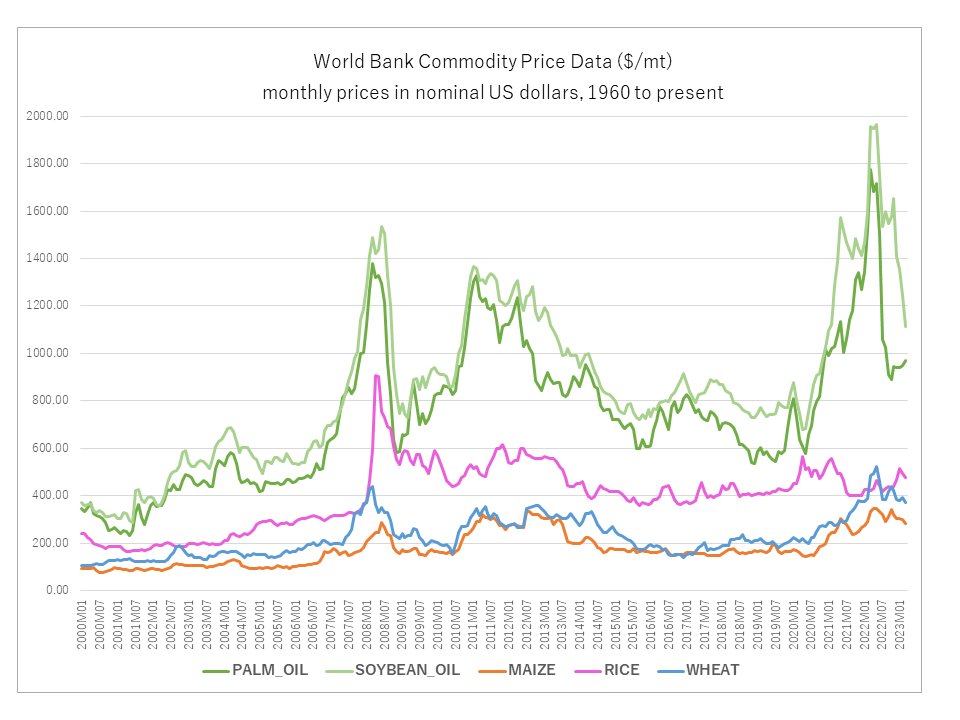 761. Current Food Price Situation
On April 14, the UN Food and Agriculture Organization (FAO) reported that international prices for all major cereals fell in March 2023. The decline reflected a combination of factors: for wheat, the large supply outlook, competition among exporting countries, and the extension of the Black Sea Grains Initiative; for maize, the timing of the South American harvest, the prospect of record-high output in Brazil, and the depreciation of the Argentine currency; and for rice, the harvest and harvest outlook in major Asian exporting countries. The extended harvest reflected a combination of factors.
Meanwhile, FAO analysis shows that domestic prices of staple crops remain high, although somewhat lower in many countries, and prices continue to rise in Latin American, Asian, and African countries affected by armed conflict and climate shocks. In many countries, the prices of domestically produced and imported food are reported to have remained high due to falling currency values and high transport costs.
The Black Sea grain initiative, which was agreed to be extended on March 18, is only valid for 60 days this time, and with less than a month to go before the deadline, Russia is reportedly refusing to extend the agreement. While exports of Ukrainian grain exports via the Black Sea have been delayed, prices in Poland and Hungary have fallen due to increased grain supply, and a ban on Ukrainian wheat imports and transit has been imposed to protect farmers, according to media reports. The disruption of food supply chains due to international conflicts has spread not only to exporting and importing countries, but also to transit countries, increasing the uncertainty about how the problem will be resolved.

Contributor: IIYAMA Miyuki (Information Program)