Pick Up
672. Report on the JIRCAS International Symposium 2022 "Artisanal Fisheries and Aquaculture in the Sustainable Food Systems"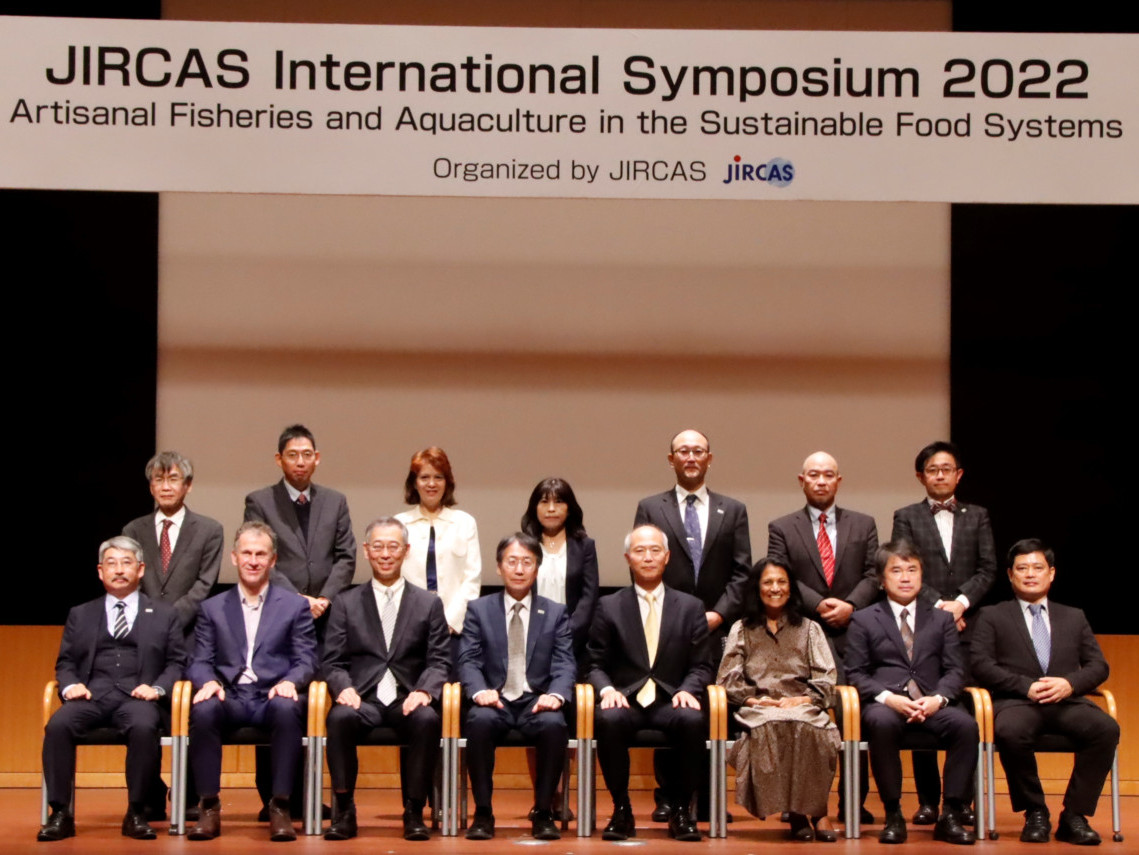 The JIRCAS International Symposium 2022 "Artisanal Fisheries and Aquaculture in the Sustainable Food Systems" was held in hybrid format at Hitotsubashi Hall, Hitotsubashi University and online on November 22, 2022 under the auspices of the Ministry of Agriculture, Forestry and Fisheries (MAFF) and the Japan Fisheries Research and Education Agency (FRA). The report of the event has now been uploaded to the JIRCAS website.
https://www.jircas.go.jp/en/reports/2022/r20221202_1
The event can also be viewed below (original audio only). If you missed it, please take a look.
Part1: https://youtu.be/wfs-l5xoIsQ
Part2: https://youtu.be/rs_P-n-gQJc
Part3: https://youtu.be/zz9OdVf8xfE
Part4: https://youtu.be/wnAbjK4EKZw
JIRCAS will continue to contribute to the development and dissemination of sustainable aquaculture technologies in the tropics based on ecosystem approaches in cooperation with domestic and international partners.


References
JIRCAS International Symposium 2022 "Artisanal Fisheries and Aquaculture in the Sustainable Food Systems" Program
https://www.jircas.go.jp/en/symposium/2022/e20221122_jircas
636. JIRCAS International Symposium 2022 Special Site is Now Open
https://www.jircas.go.jp/en/program/proc/blog/20221013
Development and dissemination of sustainable aquaculture technologies in the tropical area based on the ecosystem approach (Ecosystem approach to aquaculture)
https://www.jircas.go.jp/en/program/prob/b4
Contributors: NAKASHIMA Kazuo (Food Program), MIYATA Tsutom (Fisheries Division), KANAMORI Norihito (Information and Public Relations Office), IIYAMA Miyuki (Information Program)