Pick Up
457. Global Food System Transformation from the Perspective CGIAR's 50-year History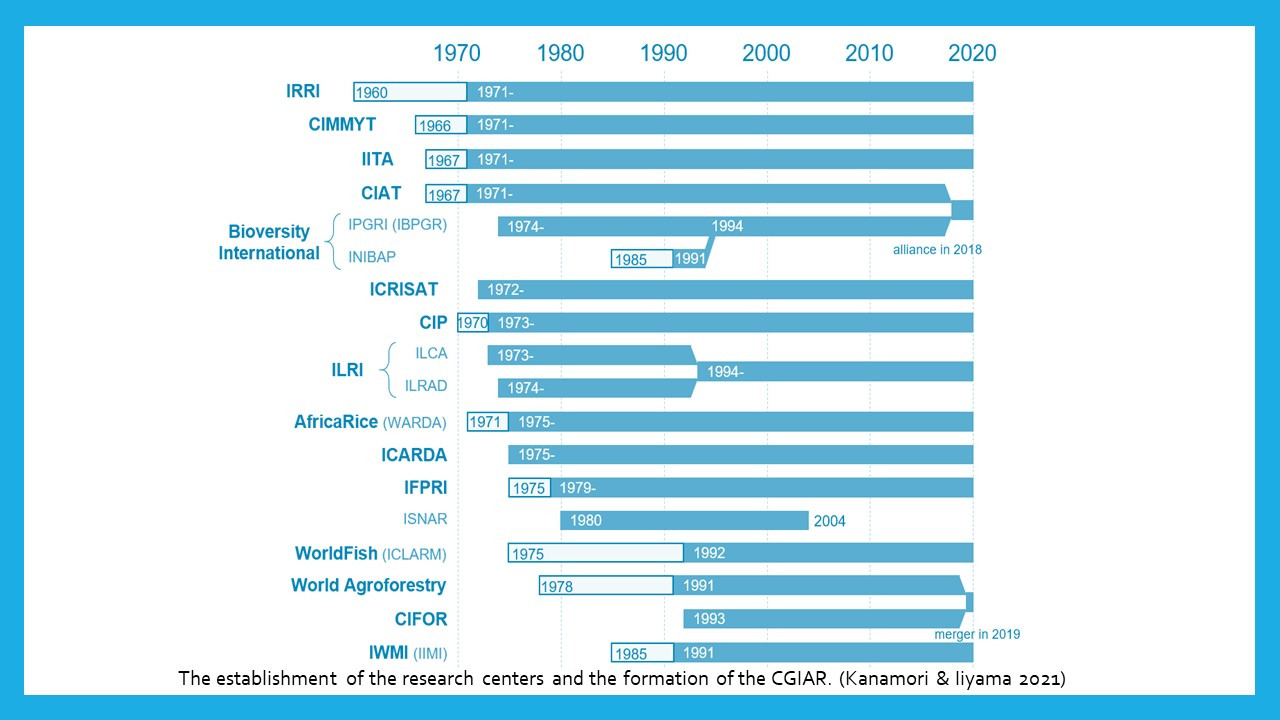 A special issue of JARQ on CGIAR has just been published online. 
The article Changing Agendas of CGIAR's International Agricultural Research reviews how the CGIAR has led international agricultural research for the past 50 years, shifting its mission and transforming its organization to meet changing global challenges over time.
When the CGIAR was established in 1971, led by four international research institutes (IRRI, CIMMYT, CIAT and IITA), the agenda of the international community was to eradicate hunger in developing countries, and CGIAR research was focused on improving the productivity of staple food crops. However, as the times changed, the CGIAR's research scope expanded to include policy issues such as biodiversity, environmental conservation, poverty and gender, and the number of member institutes increased accordingly.
On the other hand, as food, nutrition, land, soil, and water resources became increasingly intertwined under the global food system, it was increasingly recognized that agricultural activities were pushing the earth beyond the limits of sustainability and contributing to climate change and biodiversity loss. In line with this, the CGIAR has been exploring ways to collaborate across institutional boundaries to effectively address the challenges facing small-scale farmers in the 21st century. With the global recognition of the importance of a system approach to food and nutrition security and global environmental issues in the context of climate change, the CGIAR will address food system issues as One CGIAR starting this 2022.
This paper reviews the evolution of the CGIAR's mission and organizational history in the context of global issues, dividing the past 50 years into several periods and referring to Japan's contribution. It looks back at the changes in factors that have contributed to improving global food and nutrition security in the context of the changes in CGIAR's mission and organizational history with reference to Japan's contribution, and looks forward to the future of food system transformation.

Reference
Norihito KANAMORI, Miyuki IIYAMA Changing Agendas of CGIAR's International Agricultural Research. Japan Agricultural Research Quarterly vol. 55 Special Issue. https://www.jircas.go.jp/ja/publication/jarq/20ss17
Contributors: KANAMORI Norihito (Information and Public Relations Office), IIYAMA Miyuki (Director, Information Program)