Pick Up
443. Field Crops Research Special Issue on Sustainable Productivity Enhancement of Rice-based Farming Systems in Africa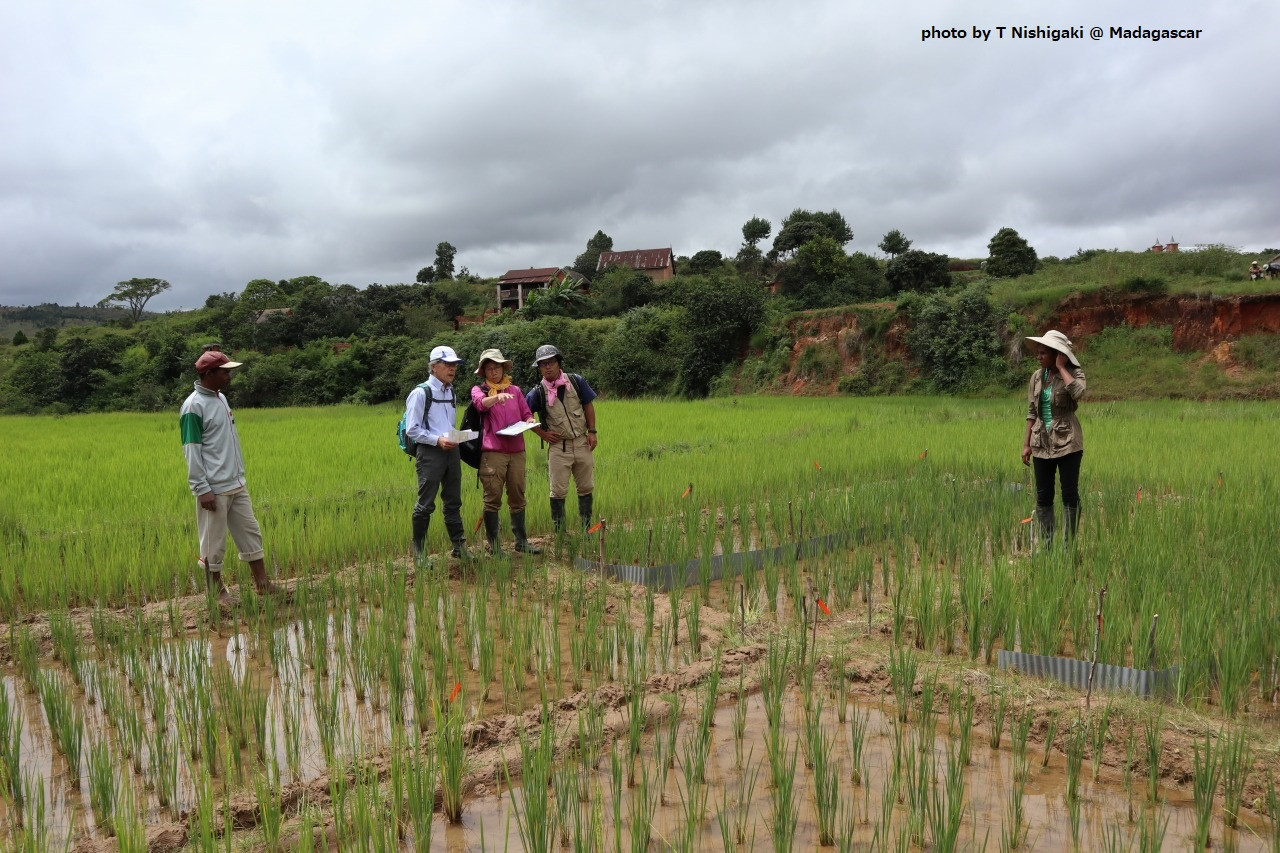 The Africa Rice Center (formerly known as West Africa Rice Development Association or WARDA) is one of the international agricultural research centers of CGIAR. To commemorate its 50th anniversary, the Field Crops Research (Elsevier), an internationally renowned research journal, publishes a special issue on Sustainable productivity enhancement of rice-based farming systems in Africa. The special issue covers achievements on agronomic and breeding research for rice in Africa over the past 50 years, current promising technologies, and future research directions. 
Rice has become an important crop for food security in Africa. Although its production is increasing, it is not keeping pace with demand. One of the reasons for this is the low yield (about 2 t/ha), which leaves much room for further improvement. In Africa, rice is grown by small-scale farmers in three major production environments (irrigated rice, rainfed rice, and upland rice), but yields are particularly low in rainfed and upland rice, which account for the majority of the area grown. Although development of yield-enhancing technologies has been main research topic, diversification and improving the sustainability of rice-based cropping systems are being considered in recent studies.
The papers in this special issue are written by researchers who are at the forefront of research on rice agronomy in Africa, and cover a wide range of rice production environments and regions in Africa (from the Sahel of West Africa to the highlands of Madagascar) and a variety of topics (benchmarking for sustainability, fertilizer technology, cropping systems, water management, weeding technology, crop growth models etc.). As of December 15, 10 papers have been published in the journal.
JIRCAS has been collaborating with AfricaRice since the 1990s. In this special issue, JIRCAS researchers have contributed to the following two papers.
Hidetoshi Asai, Kazuki Saito, Kensuke Kawamura, 2021. Application of a Bayesian approach to quantify the impact of nitrogen fertilizer on upland rice yield in sub-Saharan Africa. Field Crops Res. 272, 108284. https://www.sciencedirect.com/science/article/abs/pii/S0378429021002306
Tovohery Rakotoson, Yasuhiro Tsujimoto, Tomohiro Nishigaki, 2022. Phosphorus management strategies to increase lowland rice yields in sub-Saharan Africa: A review. Field Crops Res. 275, 108370. https://www.sciencedirect.com/science/article/pii/S0378429021003166
References
Field Crops Research Special issue: Sustainable productivity enhancement of rice-based farming systems in Africa. Edited by Jonne Rodenburg, Kazuki Saito https://www.sciencedirect.com/journal/field-crops-research/special-issu…
Africa Rice Center: https://www.africarice.org/
Hidetoshi Asai, Kazuki Saito, Kensuke Kawamura, 2021. Application of a Bayesian approach to quantify the impact of nitrogen fertilizer on upland rice yield in sub-Saharan Africa. Field Crops Res. 272, 108284. https://www.sciencedirect.com/science/article/abs/pii/S0378429021002306
Tovohery Rakotoson, Yasuhiro Tsujimoto, Tomohiro Nishigaki, 2022. Phosphorus management strategies to increase lowland rice yields in sub-Saharan Africa: A review. Field Crops Res. 275, 108370. https://www.sciencedirect.com/science/article/pii/S0378429021003166

Contributor: SAITO Kazuki (AfricaRice/Social Sciences Division)