Pick Up
502. Renewal of the JIRCAS Website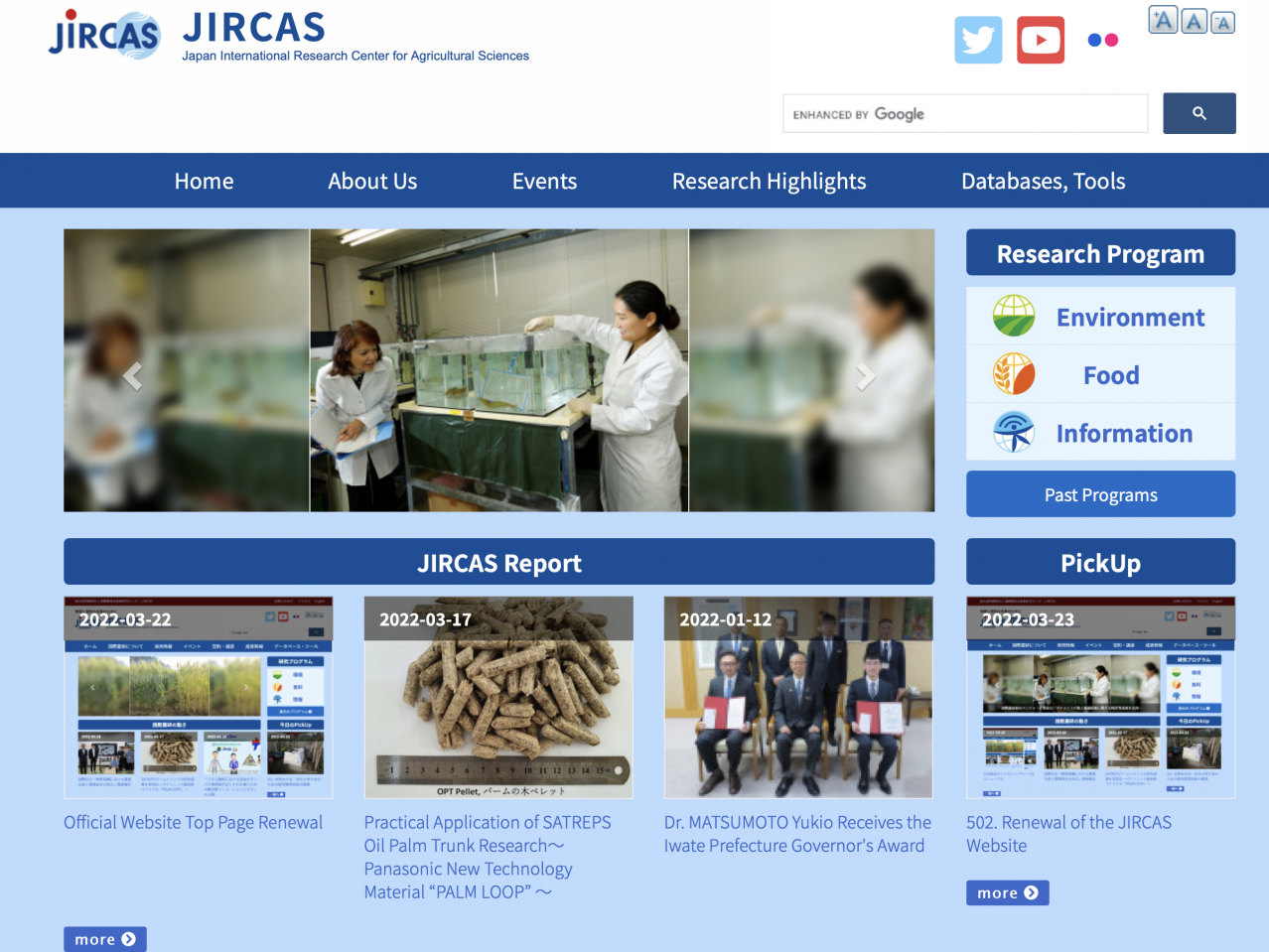 The top page of the JIRCAS website has been renewed as of Tuesday, March 22, 2022. In this renewal, we have revised the design and menu structure of the top page to make it easier to view, user-friendly, and more visually informative.
The menu structure, contents that are frequently viewed and of high importance were changed based on Google Analytics data to easily accessible positions for greater convenience.
Number of views of the JIRCAS website (FY2021, Research categories only)
Research Programs 249,745 (PickUp 147,584)
Publications 122,861
Press Releases 42,323
JIRCAS Report 29,191
Events and Symposiums 16,218
The top page has been changed to an image-centered structure, with the main eye-catcher set to introduce press releases, events etc., in a timely manner. In addition, a new menu item, "JIRCAS Report", has been added to the top page to provide the updated information on the latest activities of JIRCAS. The latest PickUp article is highlighted to provide the latest information on international agriculture, forestry, and fisheries. Also, the latest issues of publications, which are the results of research activities, are introduced with images on the top page.
We will continue to improve the content of the site and provide more useful information for many users.
Contributor: KANAMORI Norihito (Information and Public Relations Office)