Greeting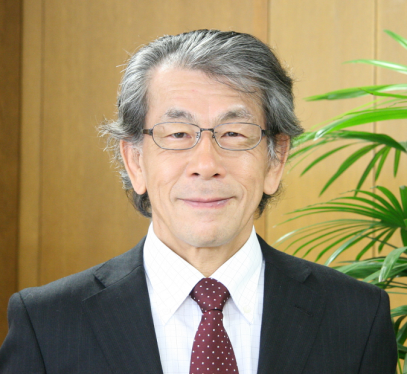 In the 21
st
century, the Earth we live in is confronted by a host of pressing global problems, among them, the poverty of more than a billion people, a tightening global food market, climate change, and environmental degradation. These problems have been deeply affecting sustainable production in agriculture, forestry and fisheries. In particular, they present threats to the maintenance of basic human needs and human security in economically and socially vulnerable developing countries. I believe the solutions for these global issues cannot be achieved without global cooperation.
The Japan International Research Center for Agricultural Sciences (JIRCAS), a National Research and Development Agency under the Ministry of Agriculture, Forestry and Fisheries, plays a core role in international collaborations in the field of agriculture, forestry and fisheries research in Japan. From April 2016, its fourth five-year mid-term plan will commence. Under this new plan, we will avoid conducting research for research's sake, but instead, we will make innovative organizational changes aimed at creating "research results and technology development that meet global challenges" more efficiently, more effectively, and with a high cost performance. 
In 2015, the United Nations held the UN Sustainable Development Summit 2015 and adopted the "2030 Agenda for Sustainable Development". A major theme, one that aimed to "end hunger, achieve food security and improved nutrition, and promote sustainable agriculture" in the next 15 years, was regarded as especially important. To confront such issues, the qualitative development rather than quantitative expansion of the economy as represented by GDP growth rates is required. In this light, I wish to declare that JIRCAS shall also apply the core value, "Japan is an active member of the united world", in the center of its programs as it strives to continue to evolve into an active and effective organization working towards the fulfillment of its mandated mission.
IWANAGA Masa
President, JIRCAS
Biography
Dr. IWANAGA Masa is President and CEO of Japan International Research Center for Agricultural Sciences (JIRCAS), a National Research and Development Agency under the auspices of the Ministry of Agriculture, Forestry and the Fisheries (MAFF), Japan. JIRCAS carries out various collaborative research projects in the  field  of  agriculture,  forestry and fisheries with more than 30 countries, mostly from developing regions. Dr. IWANAGA has always shown great concern for political, social and technological issues influencing international agricultural research and development for food and nutrition security. He holds a Ph.D. degree in Plant Breeding and Genetics from the University of Wisconsin, USA.
Dr. IWANAGA had spent 29 years working for the following international research centers of CGIAR: International Potato Center (CIP) in Peru, International Center for Tropical Agriculture (CIAT) in Colombia, International Plant Genetic Resources Institute (IPGRI, now renamed Bioversity International in Italy), and International Maize and Wheat Improvement Center (CIMMYT) in Mexico. He was the Director General of CIMMYT from 2002 to 2008 and the Deputy Director General of IPGRI from 1992 to 2000. He also served as a member of the Steering Committee of the High-Level Panel of Experts (HLPE) of the United Nations' Committee on World Food Security (CFS) from 2013 to 2015. He was Chair of the Program Committee of the Board of Trustees of Africa Rice Center (AfricaRice) until April 2017. He was also a Board member of IITA from 2001-2002.
Dr. IWANAGA concurrently holds positions with the following international organizations/functions:
Representative of Japan to the G20 Meeting of Agricultural Chief Scientists (MACS) and Chair of G20 MACS in Japan in 2019
Vice-Chair, Board of Directors of World Vegetable Center (AVRDC)
Past-chair of Global Research Alliance on Agricultural Greenhouse Gases (GRA)
Member of Executive Board of Global Crop Diversity Trust Fund (GCDT)
Member of Management Advisory Group for Director General of FAO
Member of Advisory Panel on Science and Technology Diplomacy of the Ministry of Foreign Affairs, Japan
Member of Administrative Council, Kyoto University, Japan